Our content contains affiliate links, so know that we might earn a buck or two if you click and buy :) !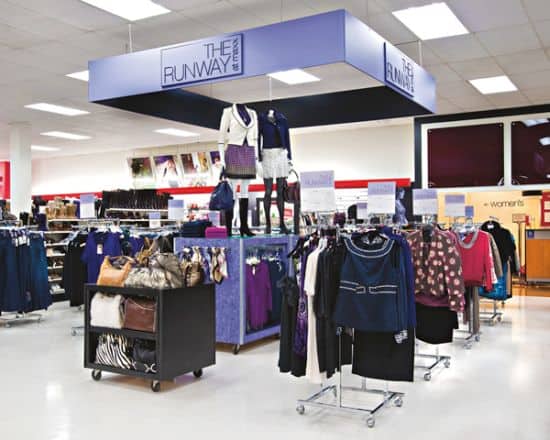 6. Walk the Runway
To rev up its high-end designer business, T.J. Maxx added a "Runway" to 80 of its stores. Those looking for labels will really appreciate the convenience of having them all in once place. It really pays to be a savvy shopper because prices are not always marked down as much as you'd expect. We've seen Miu Miu items several seasons old for more than $300. Recently, we've browsed a Catherine Malandrino crochet dress for $149.99 (originally $375), a Theory hot pink asymmetrical cocktail dress for $129.99 (originally $415), and premium denim from Joe's to JBrand for $59.99 to $79.99. The best deals are found on clearance such as a navy Moschino jersey dress for $79.99, which could instigate a hanger battle with another shopper. Don't get too fixated on the designer department because we've seen boutique-y labels like Velvet on the main floor.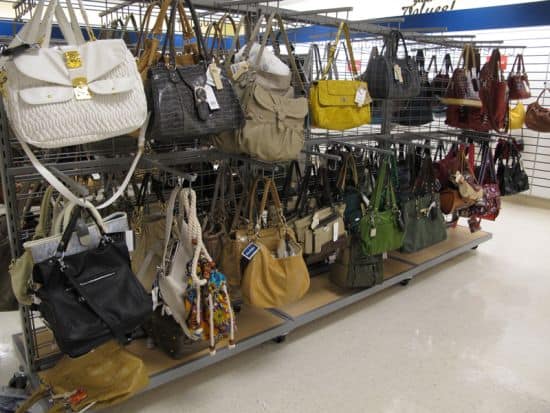 7. Eye for accessories
The handbags, arranged by color, offer a candy-store like experience. There are multiples of many styles including options from Jessica Simpson for $49.99 (originally $98) and Tommy Hilfiger logo totes for $29.99. Tucked into those, you might come across rare find – we saw a Marc Jacobs satin bag for $119.99 (originally $395), which wasn't practical, but it was pretty. While the shoe selection is generally better at Marshalls, there are usually size runs in mainstream brands such as Nine West boots for $79.99 (originally $120). Look for expanded fine jewelry offerings, including 14 karat gold, sterling silver and semi-precious stones.
Ready to go shopping. Use the TJ Maxx store locator to find a location near you.
Disclosure: I've worked with TJ Maxx as a spokesperson (and I also worked for Marshalls when in high school to support my addiction to Gibraud Jeans)