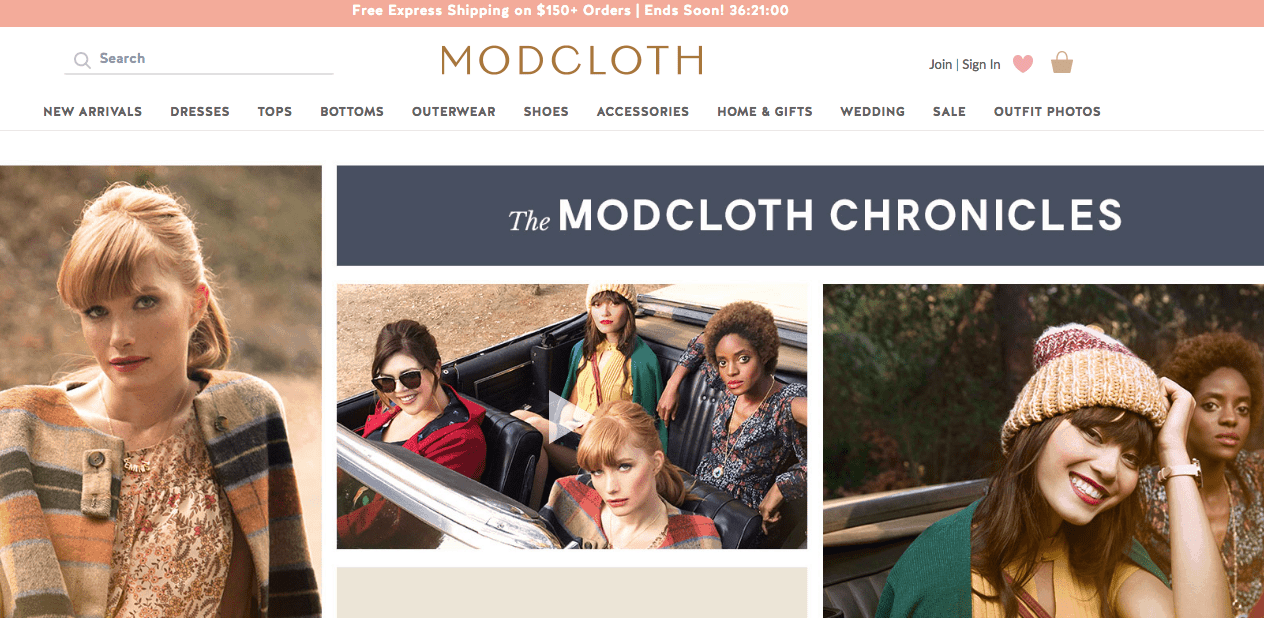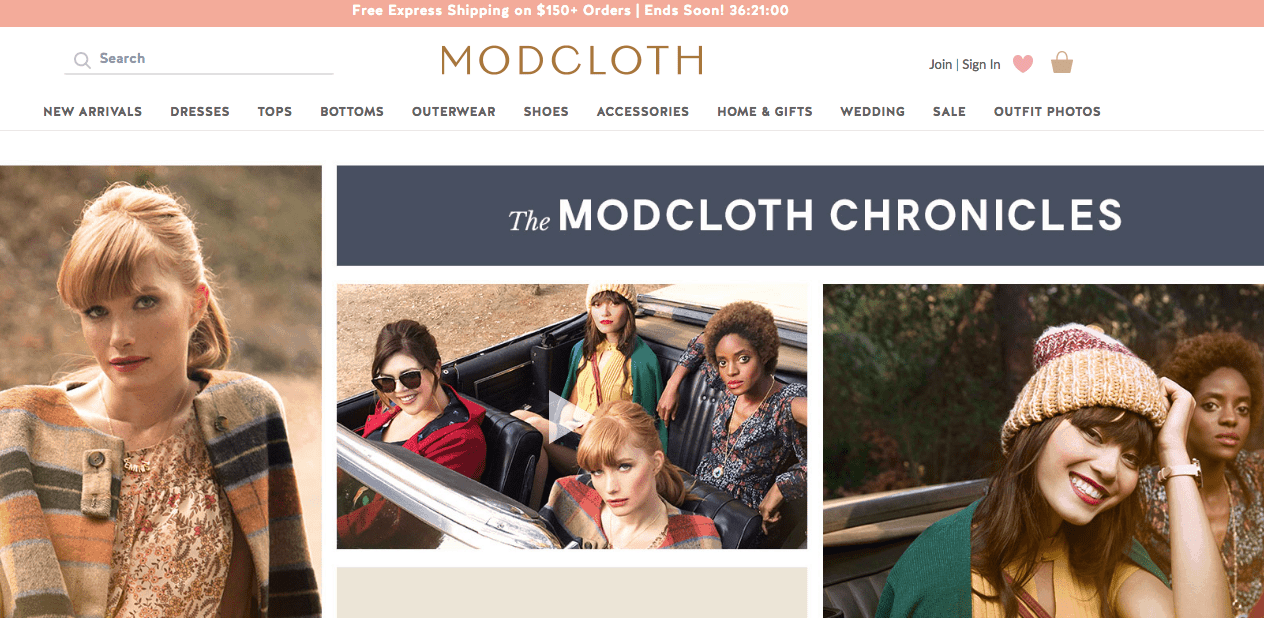 If you haven't yet joined the ModCloth ranks, be prepared to be sucked into the revolution. The e-commerce store is all about democratizing fashion, putting you in the buyer's seat to help select some of the best indie designs around. With a focus on us, the fashionistas, ModCloth has built a cult following through their "Be the Buyer" program and their eye for offering one-of-a-kind vintage and vintage-inspired pieces. The brand is at the forefront of socializing the online shopping experience, and their success can be attributed to your feedback and interaction with other shoppers.

How to Shop Modcloth
Navigating ModCloth.com
ModCloth is more than a e-commerce site. The brand has created a shopping platform that doubles as a community for it's customers. Every feature on the site is interactive and links back to the product. You can shop by category, by product ratings from other customers, through themes (like this season's Gift Guide) or through interactive look books and behind-the-scenes shoots and videos. No more seeing an item on screen that is unavailable for purchase. Hallelujah!
Listen Up
Because ModCloth prices are relatively affordable to begin with, you won't see many promotions or percentages off. Instead, keep an eye on the sale section, where styles go when they're almost sold out. Though the name may fool you, this is more of a clearance section.

The best way to snag a deal on your ModCloth goods is to join in on their social media movement. Friend them on Facebook or follow them on Twitter to join in on #ModChats, where the ModStylists take over the tweeting to answer questions and give inspiration on trends and outfitting. Participation can score you the chance to win a gift card or coupon code. But be sure to use the best discount because they only accept one code.
Check the reviews of the products you're interested in buying. Reading up on what fellow shoppers had to say about the fit or the fabric could save you time and energy on returns or exchanges later on.
Get Notified
Much like it's own social media network, ModCloth integrates notification systems for products, news, sales and more.
Found a piece that's sold out or coming soon? ModCloth's got you covered. Select the "Notify Me" feature, available on each product page, to get an email when an item is restocked or ready for purchase. You can also be notified when a review is posted for the product, if it's a piece you're on the fence about.

Sign up for ModMail or ModMobile to receive emails and mobile updates on contests, exclusive sales and product sneak peeks.
Bring Your Friends
Shopping online doesn't have to mean you're friendless. ModCloth knows you value your fashionista friends' opinions, and they've incorporated plenty of ways to get them involved, too. Each product page features social media integration so you can share the item through Facebook, Twitter, email, Stumble Upon, Polyvore and Kaboodle. See what your friends have to think about a piece before you buy, just like you would in an in-store environment.