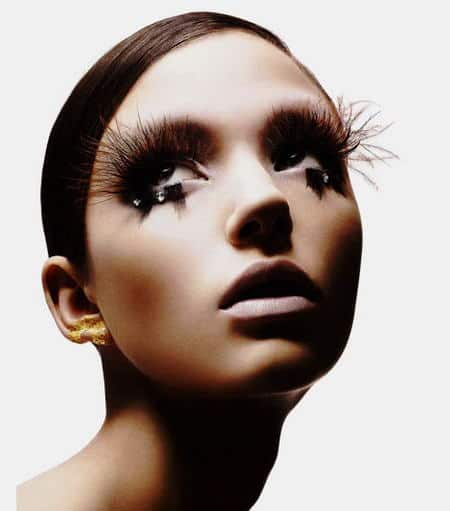 This post may contain affiliate links, which means I earn a small commission if you click and buy something (at no cost to you). See our privacy policy.
What was more breath-taking than the fashion in the hot new movie The Devil Wears Prada? Well, Anne Hathaway's fabulous eyes, brought to the forefront of her face through the use of false eyelashes (and, yes, a bit of mascara). Now, false eyelashes aren't just for Hollywood starlets and fictionalized fashion editors- this inexpensive beauty accessory can be purchased from your local Walgreens. Here's the scoop on the lashes.
How to Apply False Eyelashes
At Home: Get started by picking up a pair of false eyelashes. If you're a newbie, it's best to just pick up a pair from your local drug store. Standing in front of a mirror, curl your own lashes with an eyelash curler (note: ALWAYS curl your lashes BEFORE applying mascara—curling after can rip out your eyelashes). Then remove the false eyelashes from the kit and measure to your own lash line. If the lashes are too long, trim them with a pair of small eyebrow/grooming scissors. Use the enclosed applicator to hold on to the lashes while applying a thin ribbon of adhesive, give the adhesive 30 seconds to get tacky, then apply the lashes to your upper eyelid.
Let them set for about 1 minute, then cover any exposed adhesive with eyeliner (in my opinion liquid eyeliners work best). Lashes will easily peel off when you're through with them; just be sure to remove them before bed (or you'll have a morning mess on your hands).
The trickiest part about using fake eyelashes is gluing them on. They really only need a very small amount, and you should put them on starting with the interior of your eye moving outward. Just a tip, go ahead and put eyeliner on before you put your lashes on. Liquid liner is best because it's thick and can hide the space between your false lashes and your real ones.
Professional: This is a great option if you're a little afraid to go it alone and have a little extra cash. Head to the nearest Saks Fifth Avenue and visit the Shu Uemura Tokyo Eyelash Bar, where you can pick out a set of lashes (available lashes ranging from small extensions to plush faux fur) and have them professionally applied, with prices starting at $15. Other make-up companies, like MAC, sell false eyelashes, but Shu Uemura is like the czars of lashes.
Shu Uemura artists will show you how to properly apply your lashes. One of the of tips you'll learn (that can be used by those trying this at home) is to squeeze a small dot of adhesive onto your hand and swipe the lashes through before applying. Lashes will last a day and are reusable, so be sure to store them properly. If you can't make it to Saks, visit www.shuuemura-usa.com, where you can register for free samples and free shipping on purchases over $75.
How to Apply False Eyelashes Video Tutorial
Here's a video that teaches you step by step how to apply false eyelashes.
Blending Them In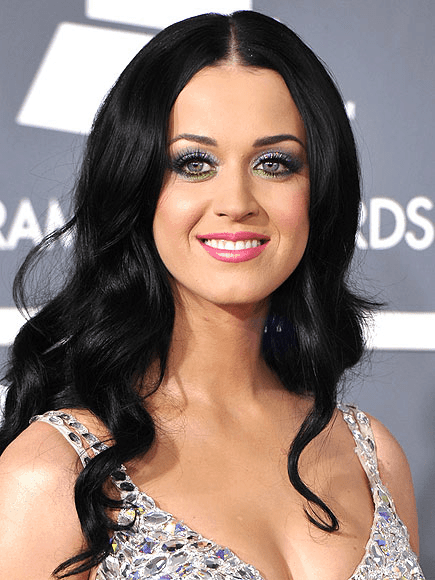 You don't want people to know you are using false eyelashes The best way to keep them looking natural is to first place the false lash on your eye BEFORE putting on the glue. While looking in the mirror, notice where your eyelashes end and the false lashes begin. Then take a tiny pair of scissors and trim the lashes to match your own (make sure to remove the false eyelash from your eye BEFORE doing this).
Once you have the lashes on, simply put mascara over both your false eyelashes and your real ones, to bind them together.