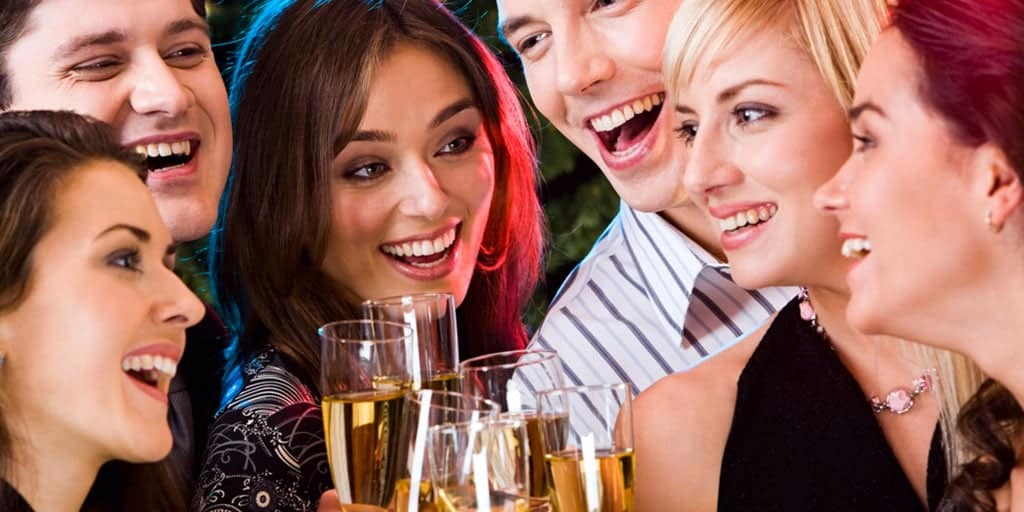 This post may contain affiliate links, which means I earn a small commission if you click and buy something (at no cost to you). See our privacy policy.
Take a deep breath ladies, because holiday party season is almost here. Whether you celebrate with coworkers, sports moms, long-lost cousins or neighbors, the back-to-back party scene can wear you down — to the point that you feel 10 years older, 10 pounds heavier and 5 times less interested in having another conversation with a stranger.
We've all been there. A huge challenge of the holiday party season is that we're short on time, but we still want to look our very best. Those holiday parties tend to have a glam feel, and it doesn't seem right to show up in the same-old, same-old.
But you can navigate these decked halls with grace (that is, sidestepping the under-eye bags and other telltale signs of too many parties.). Try these simple beauty tricks that'll have your girlfriends wondering what your secret is.
Stay Fresh-Faced Through the Holiday Party Season
Mist on your serum
Your anti-aging regimen can work for you or against you through the holidays. During times of stress, your skin needs more moisture and better protection — but you personally need a system that's quick and easy.
We've written about PURenergizer in the past, and it remains one of our favorite beauty secrets. This clever $80 kit comes with three waterless, skin-boosting serums plus a nanodiffuser that promotes deep product absorption.
All you have to do is decide what your skin needs most on a given day — moisture, brightening or defense — and then devote 60 seconds morning and night to your treatment. Just like that, your skin looks healthier and more energized.
Roll away fatigue
Too little sleep can leave you looking a little puffy in the face and eyes. That inflammation usually comes from fluid that drains from your lymph nodes and pools around your eyes and in your cheeks.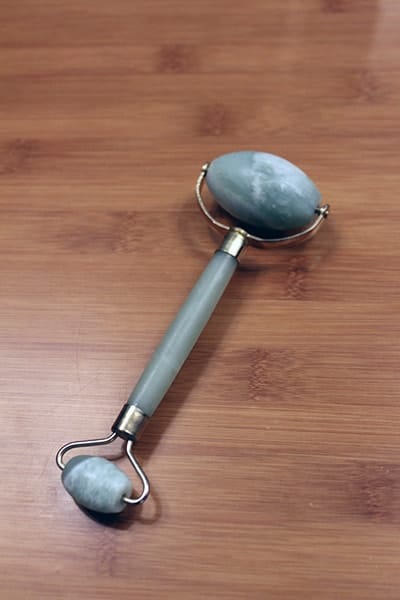 A jade roller ($12 on Amazon) addresses the puffiness by mimicking a lymphatic massage and promoting detoxification. The cool stone roller also stimulates circulation and delivers a nice, cooling sensation. For those reasons, some women swear this inexpensive tool is a contouring miracle worker.
Add a little contour
If you're not feeling quite up to snuff, you can always fake it. A little contouring and highlighting goes a looong way to creating that fresh-faced look you crave.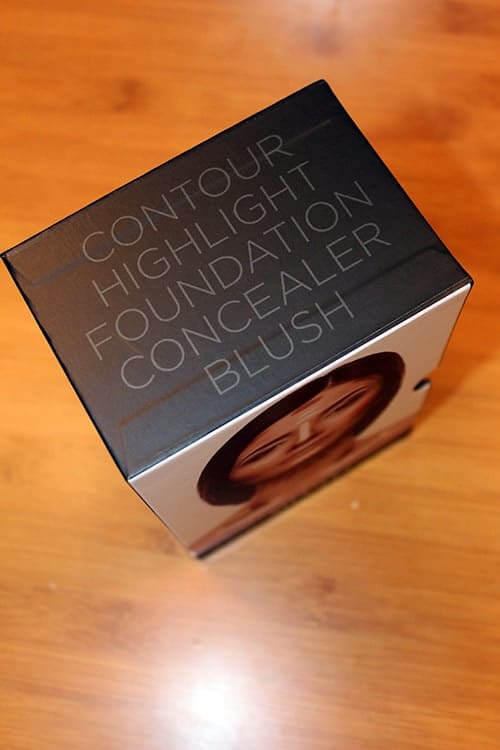 Unless you're an old pro at contouring, invest in a kit that comes with paint-by-numbers-style instructions. This one by Shany has everything you could possibly need (except application brushes) and the price tag is a reasonable $35.
Do at least one practice run before party night. You'll find that the best application is almost imperceptible — if you can see too much contrast, you've overdone it. For more on this topic, see our post on contouring for women over 40.
Make the eyes pop
Nothing screams glam better than fake eyelashes, assuming you can figure out how to get them on. If you haven't mastered the glue-on eyelash, try the magnetic option. Each "lash" is a set of two that clamps together over your natural lashes.
The length of a magnetic lash strip is often shorter than a traditional fake lash. You have the option of wearing them at the outer edge of your eye, or doubling up and wearing two sets at a time.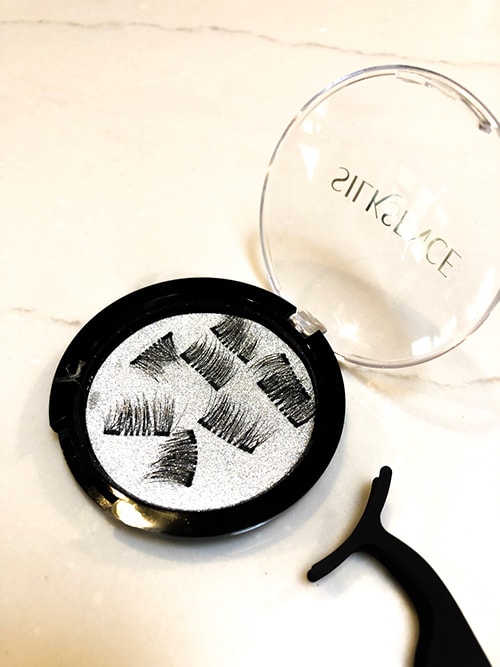 If you do wear them at the outer edge only, trim the length to match your natural lashes. The extra volume you get from the fakies will be enough to make a statement.
Remember the bling
You could invest in a set of dangly statement earrings for party season, but we say shiny studs are a better option. Studs are more versatile, and subtle enough that you can wear them on repeat. If you have a pair you love, that's one less outfit decision you need to make — and who doesn't love the sound of that?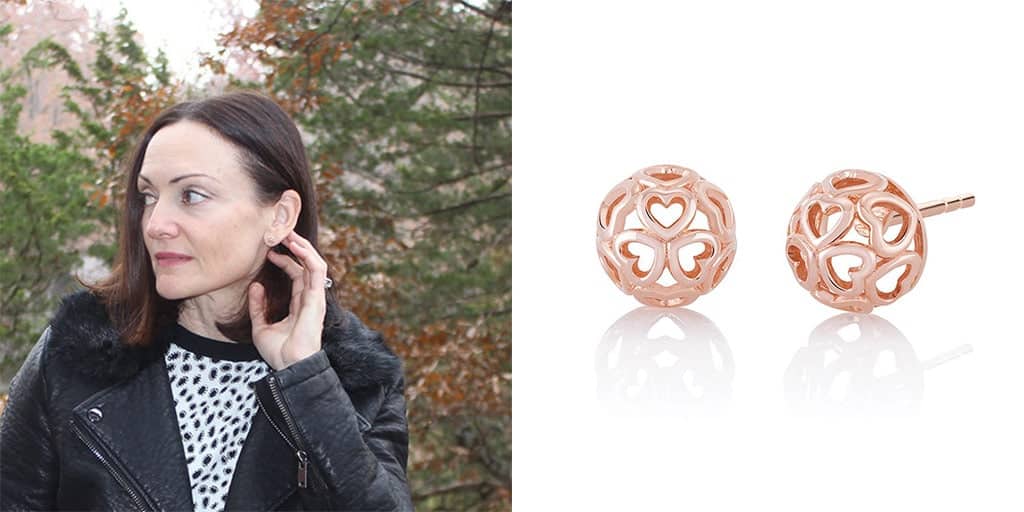 These Chamilia studs make the list for their distinctive color. And $40 is a perfect price point for an accessory you can wear daily.
Touch up yesterday's hair
When you get your hair just right, it only makes sense to get an extra day's use out of it. If you're not using dry shampoo to make that happen, it's time to start.
Dry shampoo works like a charm to freshen up an old hairdo, but it's also terribly inconvenient. You can't exactly stash a giant aerosol bottle in your party clutch after all.
Thankfully, Nunzio Saviano salon in New York came up with a portable version — dry shampoo blotting sheets. These little guys are a lifesaver on the go, well worth the $22 price tag.