Our content contains affiliate links, so know that we might earn a buck or two if you click and buy :) !
Step 4: Keep Wrapping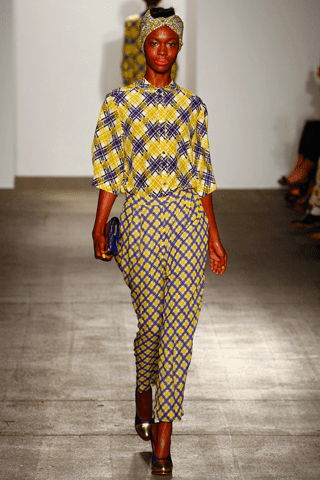 Style.com
At this point, you can do one of two things. You can tie the knot at the nape of your neck into a double knot, letting your hair and the excess scarf drape down your back or over your shoulder for a chic, relaxed look. Or, you can tie a tight knot at the nape of your neck and wrap it once more, crisscrossing the excess fabric over your head and pulling it back down to the nape of your neck again. Secure by twisting the excess fabric and then wrapping that excess around your bun several times and tucking in the end piece.