Our content contains affiliate links, so know that we might earn a buck or two if you click and buy :) !
Step 3: Break Out The Scarf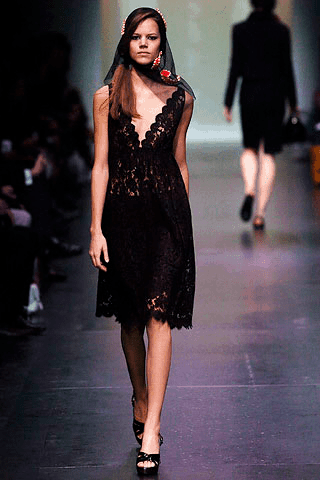 Style.com
Now for the fun part. Your hair is already pulled into a ponytail at the nape of your neck. Grab your piece of fabric and fold it in half. Place the center of it just above your forehead with the fold of the fabric nearest to your forehead. Pull the fabric down tight on either side of your head behind your ears, pulling it towards the back of your neck and tie in a simple knot.