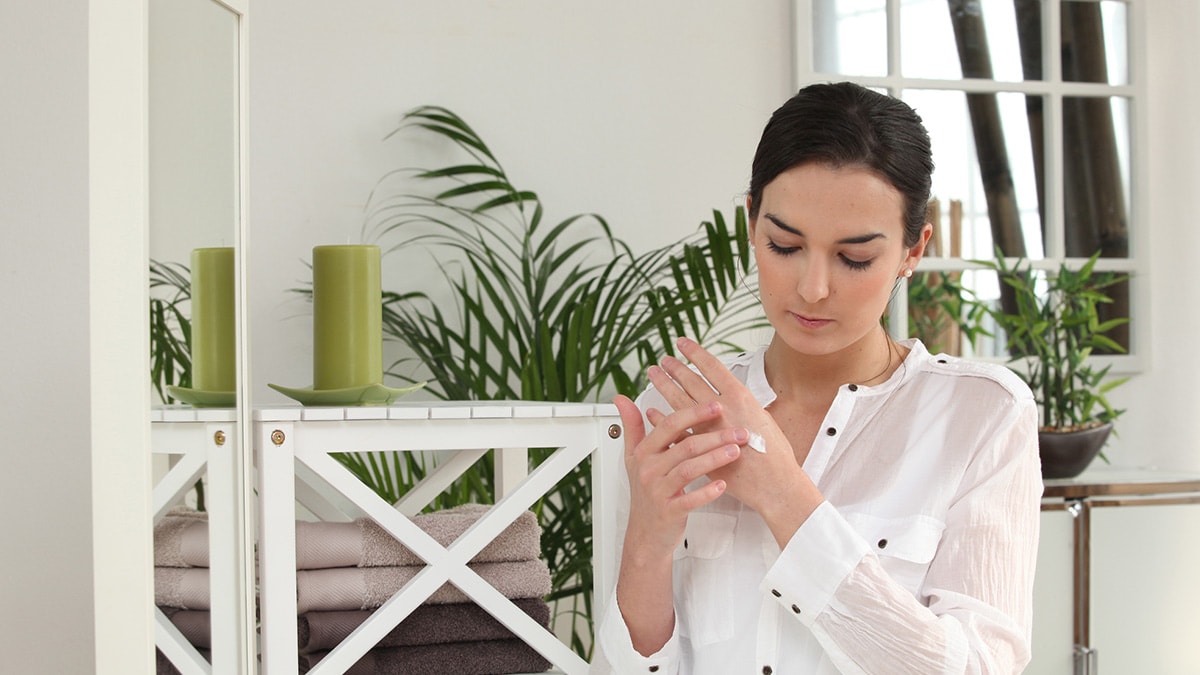 This post may contain affiliate links, which means I earn a small commission if you click and buy something (at no cost to you). See our privacy policy.
If you're like most hand washers in the world, your skin tends to get drier during fall and winter. Crisp, cold air combined with more frequent hand-washing—as you attempt to fend off germ-spreading and the dreaded winter cold—are the usual culprits. But even if you do manage to avoid this year's nastiest virus, you may be left with cracked, painful fingers.
Fortunately, you have your pick of incredible hand creams out there. Here are five worth testing this season.
5 Hand Creams to Try Now
Aveeno Skin Relief Hand Cream
If your skin is sensitive, then you know how crucial it is to avoid irritating ingredients that aggravate your symptoms. Aveeno Skin Relief Hand Cream is a therapeutic and fragrance-free product designed specifically to soothe skin in desperate need of some cold-weather TLC. It's thick and nourishing, and melts into the skin beautifully.
The key ingredient is the same superstar that makes other Aveeno products so trustworthy: colloidal oatmeal. It's a naturally gentle, healing addition that minimizes dry spots and keeps your skin hydrated longer.
Soap & Glory Call of Fruity Hand Food
It's tough to resist the slew of seasonal scents that clutter the shelves at this time of year. Unfortunately, many formulas sacrifice quality for fragrance, leaving your hands smelling great but not especially soft.
That's not the case with Soap & Glory Call of Fruity Hand Food, a creamy and truly gentle product that's enriched with luxe ingredients like shea butter, marshmallow extract, and macadamia oil. They work in tandem to soften while leaving just a hint of sweet fruitiness behind.
Ahava Dead Sea Water Hand Cream
If you're in need of some serious pampering, don't minimize the value of a phenomenal hand cream like the Ahava Mineral Hand Cream formula. It contains Dead Sea water and witch hazel. While those two may seem unlikely companions, they happen to work masterfully well together—lending your tired, dry skin the type of nourishment it needs to restore itself.
Your skin will look better immediately after application, and will feel softer in the long run. And that's the mark of a high-quality product.
Weleda Revitalizing Hand Cream
What's your specific hand cream need? Chances are that Weleda has a product for you. The range contains formulas to hydrate, revitalize, replenish, and soothe—and all live up to their claims.
The vegan Revitalizing Hand Cream simply feels luxurious to the touch, and also happens to contain evening primrose oil. It boasts a light, floral fragrance, but more importantly, it nixes dry skin on contact.
Kiehl's Ultimate Strength Hand Salve
Sometimes the average hand cream—even one that lives up to all the hype—isn't good enough. That might be the case if you work in an industry where your hands are always dry, or if you just happen to be a chronic hand washer.
Whatever the case, give Kiehl's Ultimate Strength Hand Salve a try. It's among the world's most heavy-duty products for severely dry hands, and it provides a healing trifecta in the form of avocado, eucalyptus, and sesame seed oils. For those who need intense protection, this will do the job.