If you're one of those people who groan when you see a pet in a winter coat, then you might want to skip this post because we're about the show you the cutest Halloween costumes for pets EVA (spelled incorrectly on purpose). Whether Fido's a biker dog or a Friend of Dorothy, we guarantee these budget-friendly pet Halloween costumes will be bring a smile to your face.
WARNING: The photos are overwhelmingly cute.
Halloween Costumes for Pets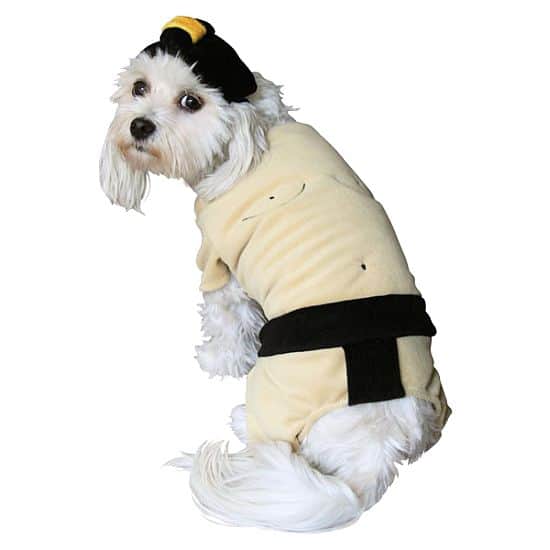 Sumo Wrestler Pet Costumes, $9.97 at BaxterBoo
This costume is totally an original. You and your puppy (and possibly your cat, but you might want to think twice about that) can dress up as sumo wrestlers.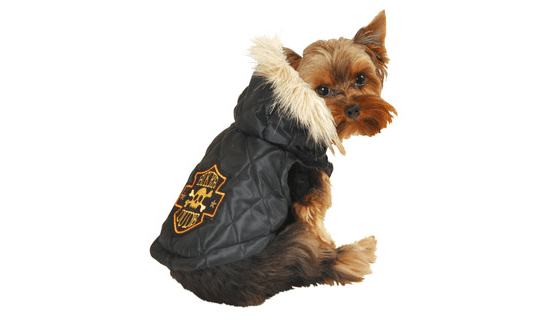 SimplyDog Puffer Jacket, $ 9.97 at Wal-Mart
This jacket is just too cute.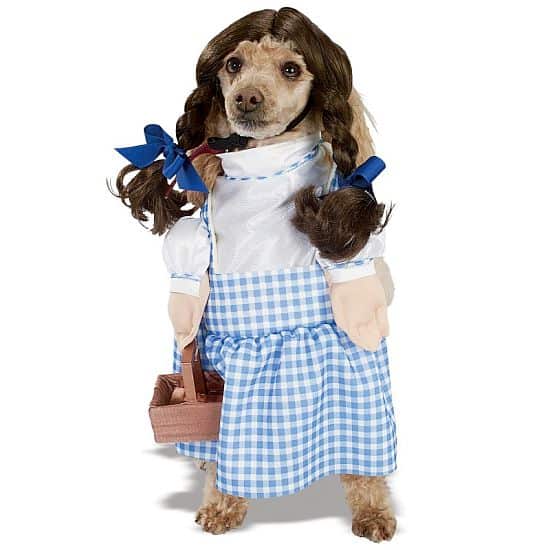 Wizard of Oz Dog Costume, $14.99 at Buy Costumes
Okay, this costume is the funniest thing we've ever seen.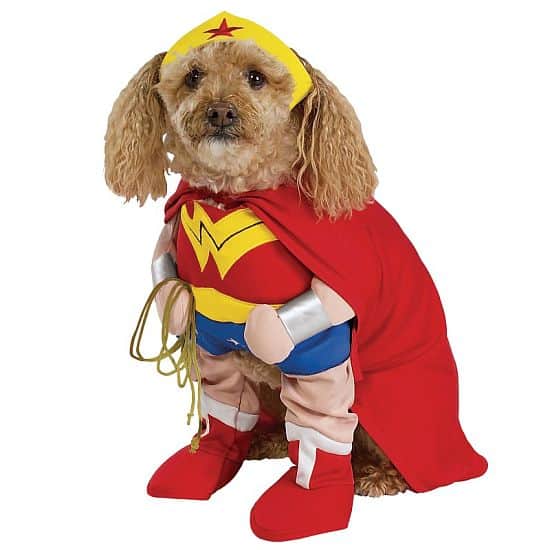 Wonder Woman Dog Costume, $18.99
This is our favorite pet halloween costume (who doesn't love wonder woman?)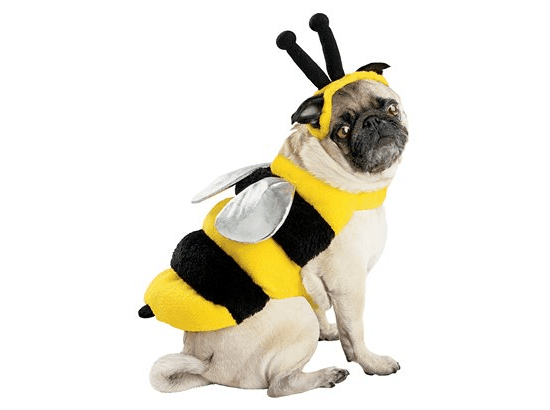 Bee pets Costume, $9.00- $12.00 at Target
Forget the adorable costume- check out the look on this dog's face.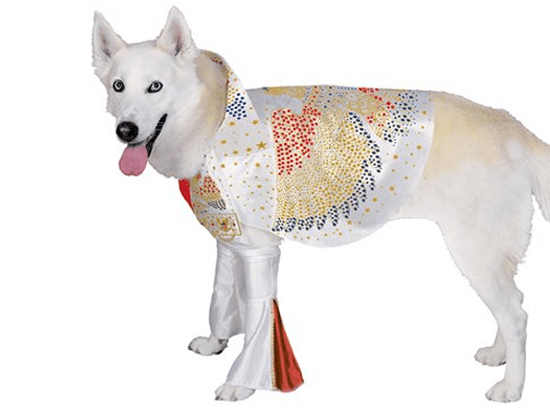 Elvis Pet Costume $16.99 at Target
Put Elvis on Elvis.