You can always count on the runways to bring endless creative inspiration. From the artistic venue setups to the theatric fashions, the over-the-top nature of each fashion week provides endless eye-candy for the imagination. One of the most alluring parts of these fantasy-driven shows is the clothing that leans more towards art than retail. The "unwearable," the couture and the dramatic might not find their way into the average closet, but that doesn't mean you can't use them for something…Get where we're going here? That's right. Halloween costume ideas.
Take all that craziness and use it for one of the kookiest events on the calendar. It's the perfect time to rock all those weird and whimsical clothes that you swoon for, but can't seem to justify sporting to school or work on the regular. Use Halloween to make your debut as a model in designer-inspired looks that mimic all of your quirky favorites from New York, Paris or Milan.
Hit the thrift and craft stores — these are the catwalk looks that will make you the life of the (Halloween) party.
4 Designer Inspired Halloween Costume Ideas
No. 1 Yeezy Season 4
Your Yeezy Halloween Costume
Shop it: Gildan 18500 Heavy Blend Hooded Sweatshirt, $10.34, Wordans.com
Shop it: Alia Strappy Perspex High Heels, $34.99, PublicDesire.com
One of the biggest criticisms of the new Yeezy season is that much of it just looked like shape wear. But, hey, shape wear makes for an easy Halloween costume, right? Pull out the Spanx, and layer up an oversized tee or hoodie, and slip on some trendy clear footwear or over-the-knee boots.
No. 2 Fenty x Puma by Rihanna
Your Fenty x Puma Halloween Costume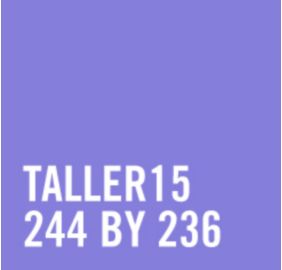 Shop it: Faux Pearl Necklace, $2.99, Party City
Shop it: uxcell Lace Trim Folding Fan, $6.86, Amazon
Rihanna's latest show is best described as Marie Antoinette hitting the sports court. Mimic this girly active look if you want the perfect costume for being comfy and cute. Pack on the lace and pearls with your sneaks and have some cake, Queen.
No. 3 Balenciaga
Your Balenciaga Halloween Costume
Shop it: Faux Leather Leggings, $13.39, She Simply Shops
Shop it: Unik Occasions Rhinestone Brooch, $14, Walmart
Balenciaga was a bit of an '80s dream, so pull out all the colorblocking stops and add some bright, faux leather leggings. Secure a top or gathered fabric with an inexpensive rhinestone brooch, grab some black gloves and hit the dance floor.
No 4. John Galliano
Your John Galliano Halloween Costume
Shop it: Plastic Animal Mask, $1.98, Wonderland Fancy Dress USA
This sheer look's gotta be one of the easiest to imitate. Hit the party store for a kids' zoo mask and raid your closet for a lace number. Ditch the slip and you're done. This one's all about minimum investment!
Are you trying out one of these fashion-week-inspired Halloween costume ideas? Let us know in the comments!
Melissa is creative communication professional with 9+ years of experience writing for the beauty and fashion industries.