Our content contains affiliate links, so know that we might earn a buck or two if you click and buy :) !
Slicked Back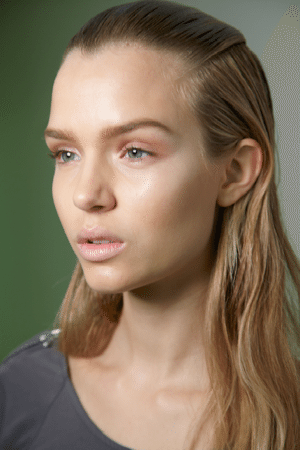 Credit: Lancome/Style.com
For a more high-fashion style, let your hair air-dry so it has an organic, unfinished look. Take the top half of your hair and slick it straight back with a wet comb, keeping it close to your head. Secure with bobby pins or a barrette.