Our content contains affiliate links, so know that we might earn a buck or two if you click and buy :) !
2. Half Up/Half Down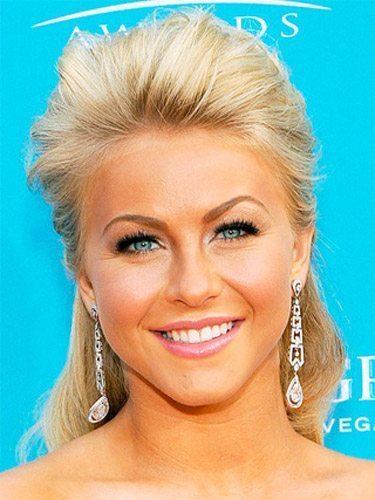 We love the way hair looks half-up, half-down. When done correctly, it makes hair look so healthy and full of volume. This is a great way to style bangs that are not quite grown out, too. It just takes a can of hairspray and a few bobby pins. First, blow-dry your hair, focusing on rolling your bangs to the back with a round brush as you would do with the rest of your hair (as opposed to rolling them forward to style them as traditional bangs). Then, put your hair half-up, half-down. You should have little wisps of hair that don't quite fit into your barrette or hair tie in the back. For those, loosely tuck in the longer ones with a bobby pin and just spray the shorter ones back. You should get a nice, relaxed look that isn't too tight or hard to maintain.