Our content contains affiliate links, so know that we might earn a buck or two if you click and buy :) !
Be Summer Breezy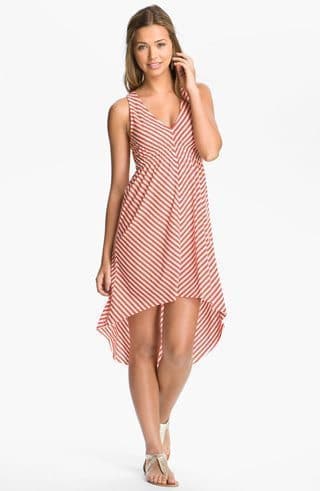 Love on a Hanger Tank Dress, $38 from Nordstrom
Go cool and casual in a simple above-the knee tank dress that's longer in the back. It's short and breezy enough to be summertime flirty yet has enough length so you can stroll about without worrying that the slightest wind burst will give you an "oopsie" Marilyn Monroe skirt-lift.