Our content contains affiliate links, so know that we might earn a buck or two if you click and buy :) !
Long Straight Layers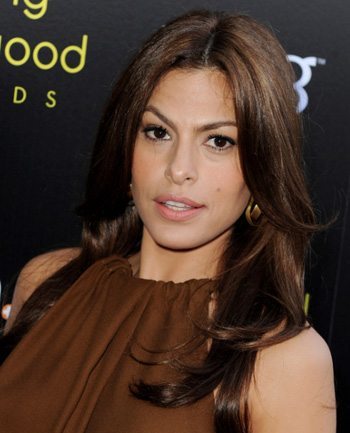 Credit: Become Gorgeous
What's great about this sleek look is that you choose what facial features you want to home in on and let the layers fall accordingly. Want to show off those great cheekbones? Then the first layer should fall around that general area (you'll notice that lots of celebs with this cut have their first layer fall at the cheekbone). Next, have the second long layer hit near the collarbone and let the rest of your hair fall a few inches beyond that, closer to your cleavage.
We also like this look's versatility. Its length is perfect for the half-up-half-down look, can be pulled into a pony with some loose wisps framing your face or worn with a variety of clips and bands. Even better, long layers work for wavy and curly hair (careful curly types, you want that first layer to fall around the cheekbone or lower; any higher and you're approaching above-the-ear-tuft territory).