Our content contains affiliate links, so know that we might earn a buck or two if you click and buy :) !
Phantom of the Opera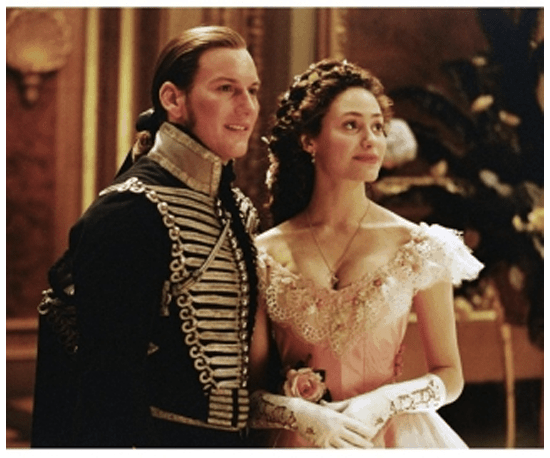 OK, so Gerard Butler didn't make the best Phantom—I'll admit it. Still, you've got to give Emmy Rossum and Patrick Wilson snaps for the dapper duds they picked for that masquerade sequence. Also, Emmy's hair.