Our content contains affiliate links, so know that we might earn a buck or two if you click and buy :) !
Double, Double, Toil and Trouble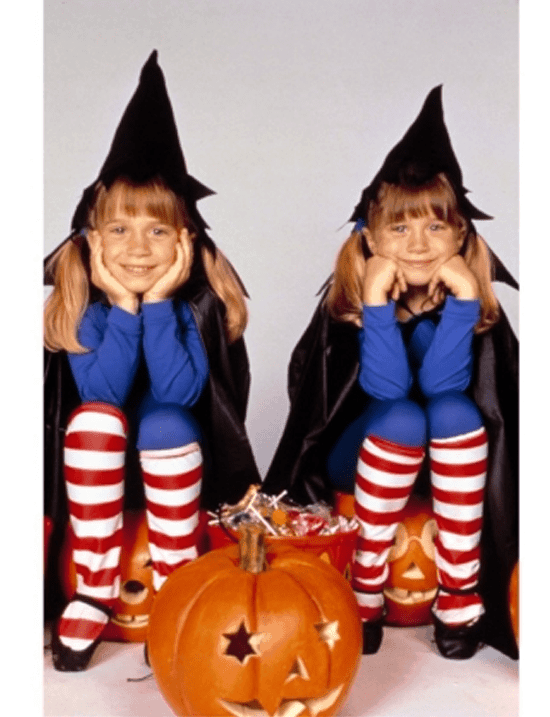 Before they were billionaire designers and style icons, Mary-Kate and Ashley Olsen had quite a successful run as straight-to-video movie stars. Their Halloween-themed show, which starred Cloris Leachman in a role that emotionally traumatized many an elementary-schooler, featured them dressed up like teensy witches.