This post may contain affiliate links. See our privacy policy.
People will stare. Make it worth their while.

Harry Winston
These are the famous words of legendary American jeweler Harry Winston. His advice seems to resonate with stars and celebs, especially when they all gather to celebrate their work. Each year, the Grammys are a spectacle of fashion and beauty, with styles ranging from wow to what were they thinking?
We picked out five of our favorite wow looks from the 2017 Grammys. Full disclosure: these ensembles aren't super wearable for the everyday, but take a peek and see if they inspire you to add more colors and textures to your wardrobe this spring!
Fav Grammy Fashion Looks
1. Beyonce: All That Glitters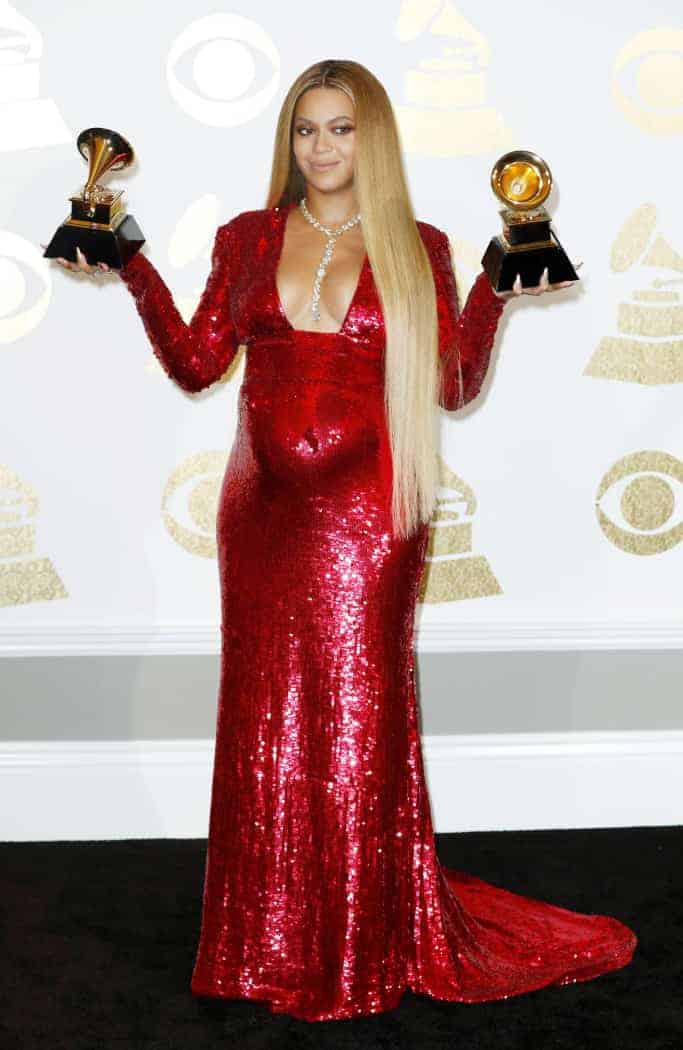 The Lemonade singer stole the show with her red dress with its deep plunge and cleavage-bearing bodice. The dress hugs her most important curves (baby bump) and the rest of her signature hourglass figure. And what better way to accessorize than with two awards on your arms? (OK, so maybe that's not practical, but if anyone can pull it off, it's Queen B.)
2. Demi Lovato: A Catch in Netting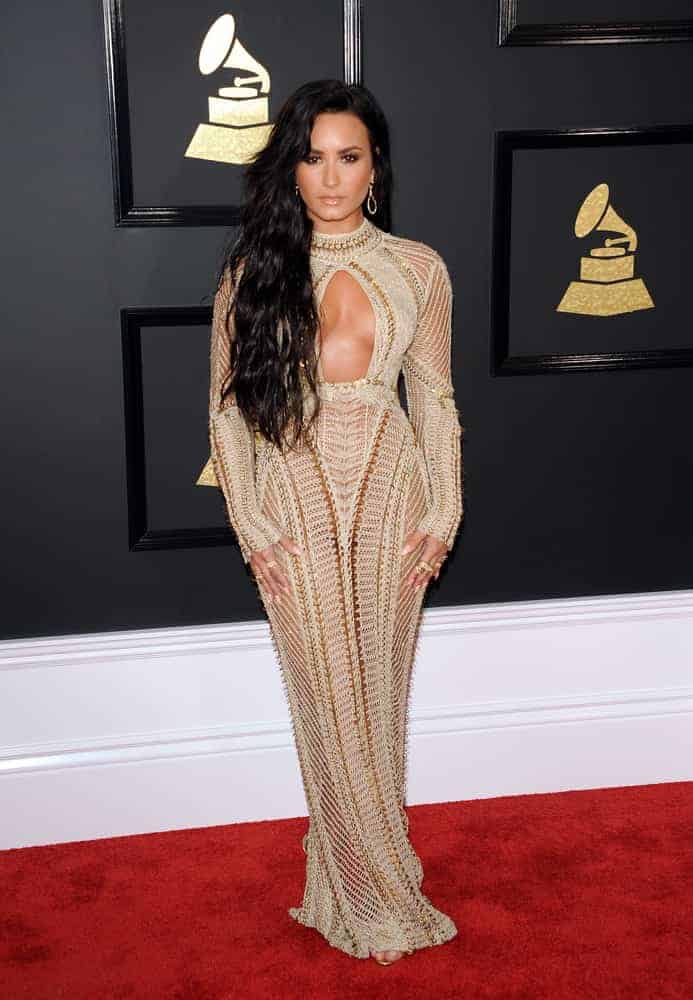 Demi was stunning in her long form-fitting gown, which features an open-knit that provides "sneak peeks" of skin up and down the dress. Demi's stylist says the actress is in incredible shape right now, and wanted a gown that would show off her figure. Mission accomplished, right? The high neckline, long sleeves, and length all work together to accentuate Demi's curves.
We also love her simple accessories, like the rings on her hands and the earrings that allow the dress to dress to be the center of attention.
3. Rihanna: Double the Fun
Remember J Lo's ground-breaking Grammy dress in 2000? Well, Rihanna's look in 2017 was equally innovative. Her two-piece, crop top combo in orange and black is something of a standout party dress gone formal. The black skirt is full with a wavy texture, while the orange top pays homage to Rihanna's slim torso and slender arms.
4. Adele: All in the Details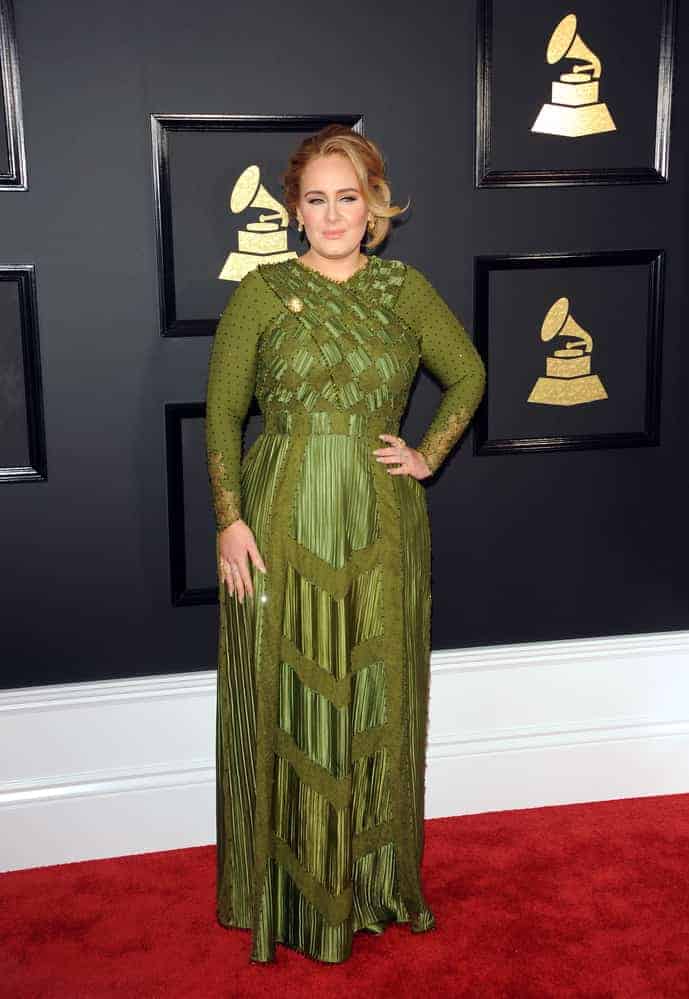 Adele is all-class, sparkling in a forest-green, custom Givenchy Haute Couture gown by Riccardo Tisci. The dress is full of detail, with beads heavily sewn on the sleeves and down the front and side panels. With so much happening on the dress itself, the singer is smart to make simple beauty and accessory choices. The updo, gold earrings and rings let the dress take the main stage.
5. Halsey: Perfect Parachute Pants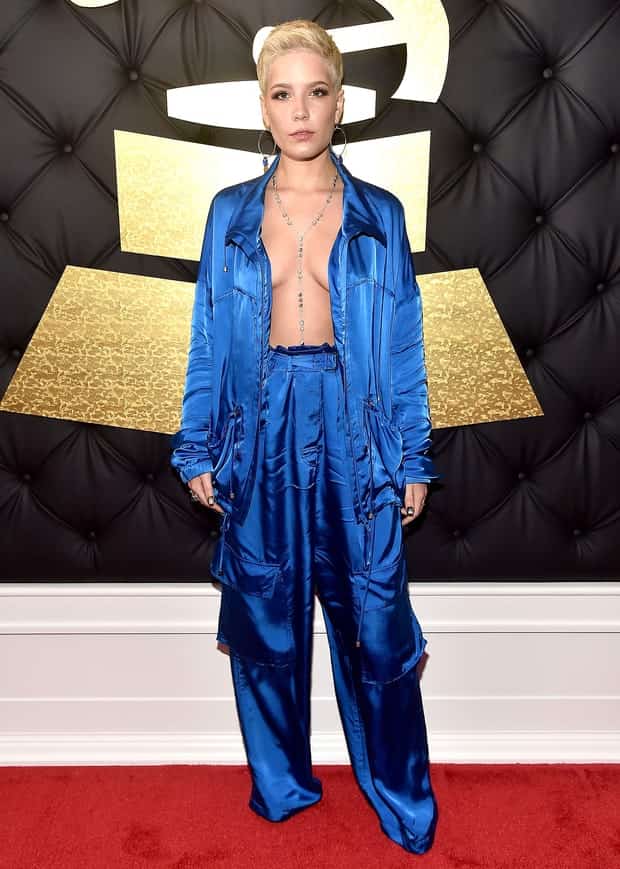 Halsey's royal blue jumpsuit was relaxed and fashion-forward. We didn't know you could wear parachute pants to the Grammys! The singer told Giuliana Rancic on E!'s Live from Red Carpet that she was going for a look that was "sexy and androgenous." If anyone can pull this off, it's Halsey.
A key style choice here is that necklace. It adds much-needed sparkle to the outfit and keeps Halsey from being too chesty.
What was your favorite outfit from the Grammys? Let us know below!