Our content contains affiliate links, so know that we might earn a buck or two if you click and buy :) !
Color ruled the red carpet at last night's Globe Globes, with a majority of celebs opting for being frocks in a variety of colors. The big color winner last night was pink, which was worn by everyone from best actress winner Natalie Portman to Glee's Lea Michele. Emerald and and Navy were also big winners, along with gold (Anne Hathaway's gold dress was DIVINE).
Here's our round up of the top colors on the Golden Globe Red Carpet.


Color Trend: Pink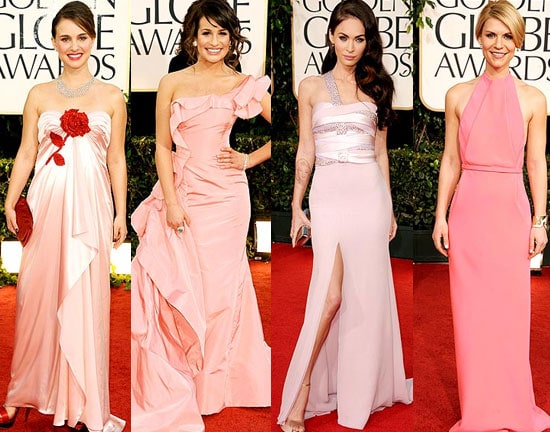 Who Wore It: Natalie Portman. Lea Michele, Megan Fox, Calire Danes, Sofia Vargas, Julianna Moore
Color Trend: Emerald
Who Wore It: Angelina Jolie, Catherine Zeta Jones, Mila Kunis
Color Trend: Navy Blue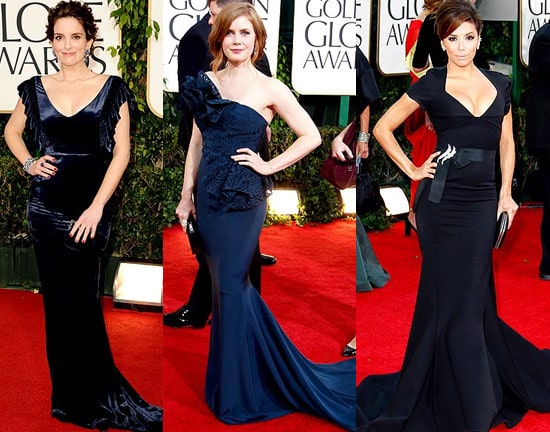 Who Wore It: Amy Adams, Eva Longoria, Tina Fey
Color Trend: Gold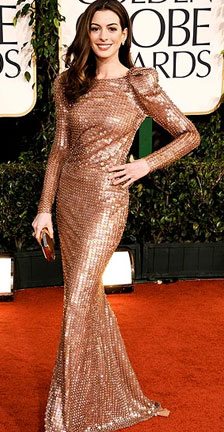 Who Wore It: Ann Hathaway, Carrie Underwood
Color Trend: Orange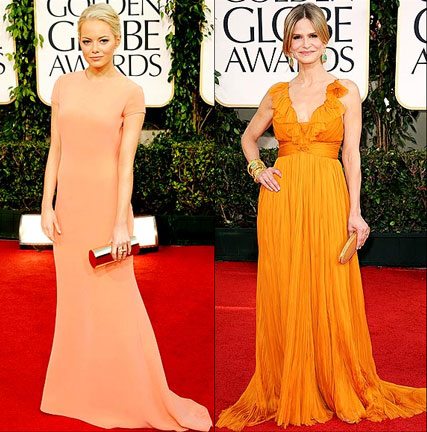 Who Wore It: Emma Stone, Kyra Sedgwick
photo credits: People Style Watch, HFPA