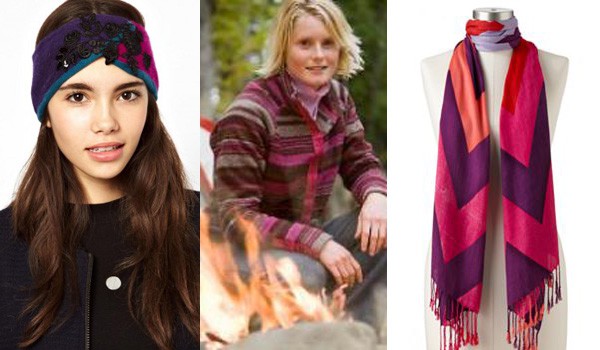 I admit: much as I love my high heels and handbags, I also don't mind trading them in for sneakers and time around a fire with friends (and wine. And marshmallows). Yes, I'm talking about camping. The problem? Going camping without cramping our style.
Just because we're outdoors and away from the comforts of home doesn't mean we have to roast marshmallows wearing Duck Dynasty camo hats or settle for macho looking backpacks. We can still glam it up a little by taking accessories that are functional and fashionable. This means ditching the slate colored stainless steel mugs for colorful ones. Coolers with pizazz. Hats that keep us just as warm as they do adorable. What's not to love?
Check out these ideas on how to go camping without cramping our style. Sure, there might be some mosquitos buzzing around, but we'll one thing's certain: we'll look awesome as we swoosh them away! S'mores anyone?
Go Out, Go Camping in Style!
What items will you take on your next outdoor adventure?