Seen a lot of green lately? And I'm not talking about that which we wished grew on trees. One of the most popular hues this winter is forest green, and luckily the only real way to go wrong is to pair it with red. Check out some of the best pieces that look like designer but won't put a dent in your budget.

Winter Style: Forest Green Trend
Fit and Flare Dress, $29.80 at Forever21. Love this because it's forest green and patterned in the most adorable cut. Wear it on weekends, with heels or flats (think tan) and or black with a coat.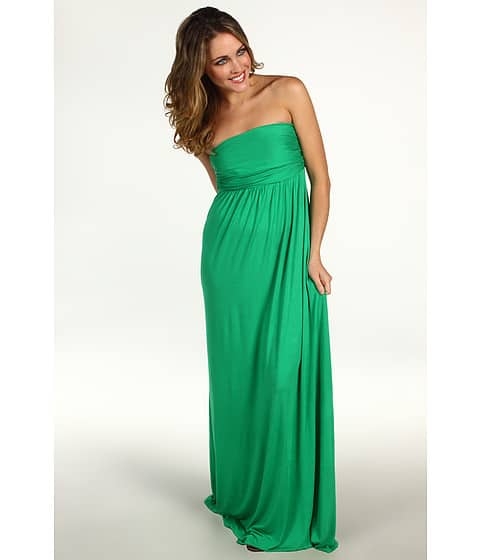 Strapless Goddess Dress, $46.99 at Zappos. This is great for a casual day in or a fun and sunny weekend out. Goes well with a cardigan or a thick sweater.
Slip-On's in Camouglage color for $34.98. These are cute for whatever and whenever – just slip 'em on and you are good to go!
Button-Up Cardigan, Gap, $39.99. Cute with black, brown, white…possibilities are endless.
Scarf-it from Urban Outfitters, $19.99. Stay warm!
Get more Budget Fashionista