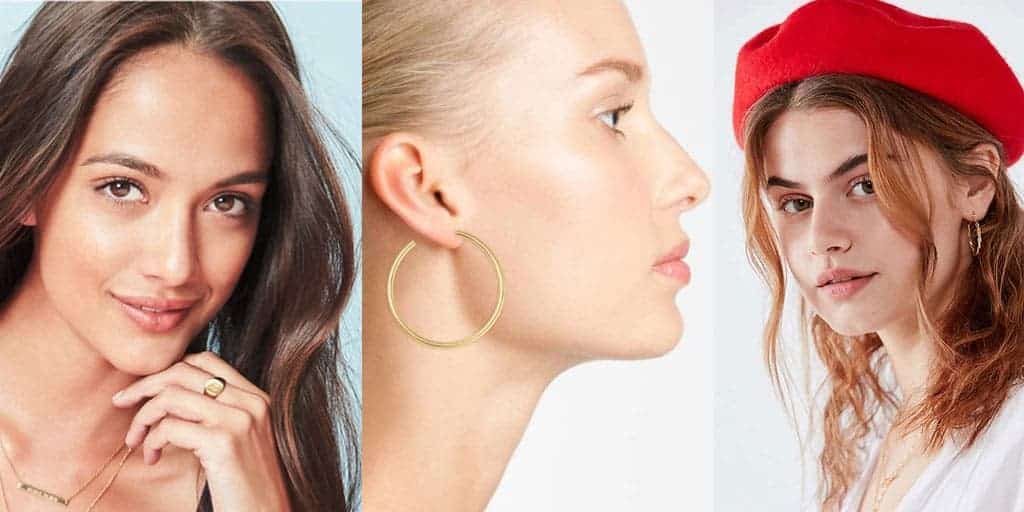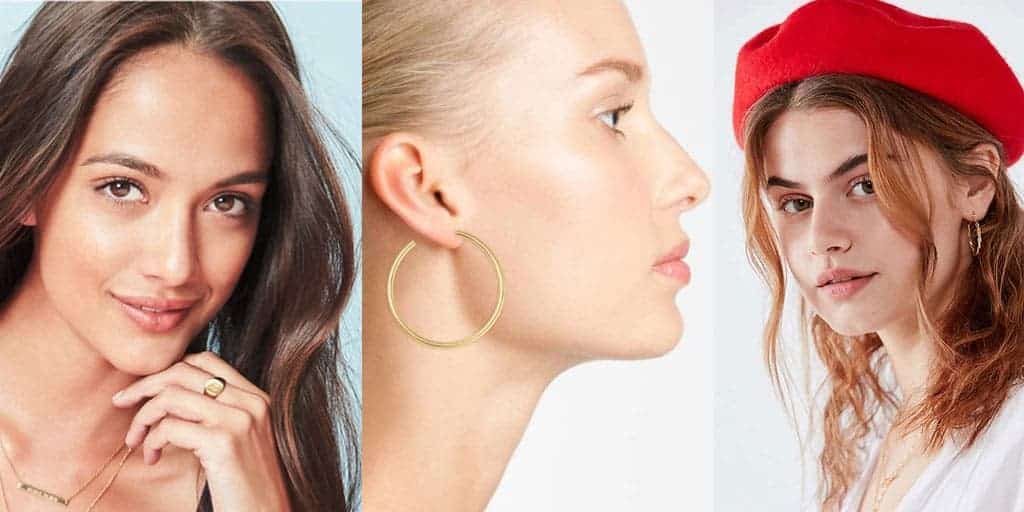 The classy gal is the fashionista who looks to the past for style cues. She's inspired by those pieces that show up fabulously, season after season. There's a reason that tried-and-true pieces stand the test of time, and the classic gal can't get enough of them! And that's a good thing — it means you'll never have to stress about finding gifts she'll adore.
Your mission is to snag her something that never goes out of style. And whether she's a mom, a sister or a friend, she'll cherish your present (and your gift-buying expertise!) for years to come.
5 No-Fail Gifts for the Classy Fashionista
1. Gold Hoops
Trends may come and go, but hold hoops? They're a mainstay. It-Girls are clamoring for the Reformation-backed styles by the likes of Bagatiba, but no matter what size you go with, this gift is a real winner. Thick or thin, small or over-sized, gold jewelry is always a solid pick.
2. Beret
Francophiles and accessory lovers alike will appreciate a new wool chapeau added to their mix. The beret serves double duty — boosting everyday outfits and keeping in the warmth.
Choose the color by where it falls on the classic vs. experimental fashion spectrum: neutrals for the uniform dressers, unexpected color or embellishments for the wild child.
3. Signet Ring
There's nothing cooler than a ring that holds a little history. And whether you can track down something vintage and meaningful for your gal, or something new and personalized for her to pass down herself, a gold signet ring is as timeless as it gets. Choose engravings, stones or monograms to give your gift an even bigger meaning.
4. Signature Polish
Have you ever noticed she wears a signature shade on her nails? For the lady who's always rocking a neutral shell color, basic black or fire engine red, scoop up a nice bottle of polish in her go-to hue. Few of us indulge in higher-end polishes on the regular, but it makes a thoughtful, pampering, and relatively inexpensive gift.
5. Silk Handkerchief
It's the accessory that does it all — dresses up a handbag, jazzes up your hair, adds to an outfit and more. The simple silk handkerchief is an everyday indulgence that's always useful and eternally polished. Whether it's solid, printed or extra-special and embroidered, she'll find endless ways to rock this simple statement-maker.
Get more Budget Fashionista