Borrowed boyfriend tees and old sorority shirts might have gotten the job done in college, but these days, it takes a little more to get us motivated to hit the gym. Our secret weapon on lazy days? Workout clothes that look as good as they feel.
If the early morning endorphins, the idea of a swim season-ready bod or even a gym crush aren't getting you up and at 'em to meet your goals, maybe energy-charged, fashion-forward outfits are just the answer. Whether you're hitting the track, pumping iron on the floor, swimming laps in the pool or sweating it out in the studio, a few new pieces could be just the motivation needed to make a change or plow through a tough plateau.
In today's gym wear wardrobe, it's not just the big brands making waves. Some of the most innovative items available are coming from the ready-to-wear stores you already love and regularly shop at. Keep your eyes peeled for fitness labels from the likes of Urban Outfitters, Free People, the good ol' Gap and more. While the original contenders–think Nike, Adidas, New Balance, etc.–have set their sites on upping the style factor that sparked the success of these specialty labels, plenty of  new and unexpected names are killing it on the fitness front now, too. More than ever, it's possible to find active options that suit your unique personality. Whether you fancy yourself a runner or a stand-up paddleboard yoga enthusiast, there's a collection for you.
Workout Clothes: the Must-Haves
Surf Bottoms
One part swimsuit, one part workout short, these sweet little surf bottoms are a beach babe's dream. On the sand or in the water, the smartly cut stretch short multi-tasks for catching waves as well as training circuits for the seaside sprinter.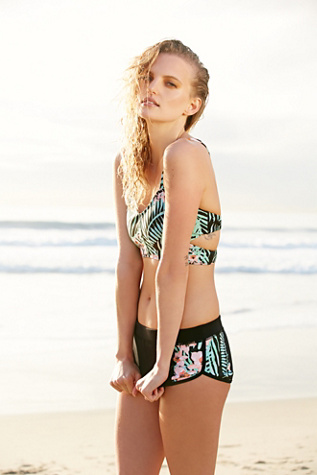 Beach Riot x Free People Boy Bottoms
The Chic Tank
When it's barre or yoga, you want lightweight layers. Odds are the heat is on to increase your body's flexibility, so we like lots of airy essentials. This chic little tank from Urban lets you breathe–and shows off your favorite sports bra at the same time. Cool cutouts and a twist design glam up even the most played out classics.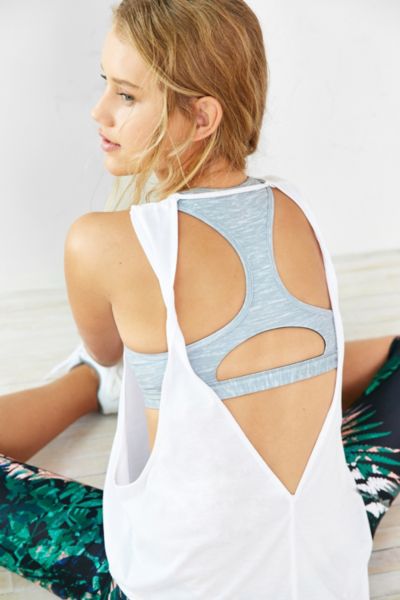 Without Walls Dri-Release Twist Tank Top
Fashionable Kicks
Built to last, you know when you're investing in Nike kicks, you're getting your money's worth. With "Zoom" as its middle name, this running shoe has everything today's amateur athlete could want: breathable support, responsive cushioning and a sleek design. The best part? They look just as cool on the street as they do on the treadmill.
Nike Air Zoom Pegasus 32
Are you sporting a fitness look? Share your secrets!
Melissa is creative communication professional with 9+ years of experience writing for the beauty and fashion industries.