Our content contains affiliate links, so know that we might earn a buck or two if you click and buy :) !
Leggings/Tunic/Over-the-knee-boots/Leather Jacket 
You prefer indie foreign flicks over Kate Hudson rom-coms, and Comic Con is on your bucket list.  (You're totally going as Chun Li from Street Fighter.)  This doesn't mean to say that you don't have a girly side.  Yes, you sing the Beibs in the shower really loudly, and maybe in the car because you own all his CDs.
Suit Two-Piece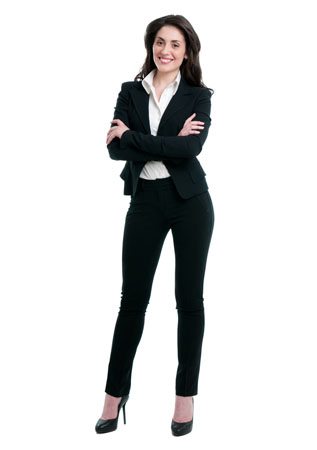 You're not looking to relive your sorority days of making out with cute (or not-so-cute) frat boys.  First dates are like job interviews.  It's about the fit, and while you're not necessarily looking to get hitched next week, you're looking for longevity.  And a person who gives a good back rub.
And to make sure we've got all bases covered, we've included a nifty infographic created by the fine folks at We Love Dates.

This post is part of the Sponsored Posts series sponsored by our friends over at We Love Dates. The content and the style, however, are all from Michelle and TBF. Check out WLD's blog for awesome (and much-needed) advice on dating and relationships.