The best part of the "transitional season" as fashion seems to call it, is that you truly can slide a few of your favorite fall and winter pieces over to your spring wardrobe. And while it's always fun to buy a few new things to suit the warming months' whimsical palette and vibe, it's equally awesome to save a few bucks by using garments you've already got on hand in new and exciting directions. We like to call it free fashion for spring.
Thanks to temps that creep up slowly, budget-minded babes can peel off light winter layers one by one as the days go on to reveal some airy, single silhouettes that still work when you hit that 80-degree mark. Forgiving cotton fabrics or slinky sheer numbers can be an economic godsend for all of us who shop for styles high in versatility and utility, and thankfully, last season's trends present all sorts of recycling options.
We have our favorite winter-to-spring picks below. Use them for inspiration when looking through your own wardrobe!
1. Suede Skirt
Toss the tights you used to warm up your winter skirts — once spring hits, you can rock your leather and suede skirts with bare stems.
2. Crop Flares
These are the jeans you rocked with socks all winter long. Give these short flares new life by swapping the socks for sandals, mules and platforms.
3. Retro Marled Knit Sweaters
The cropped knits you rocked with trendy high waist jeans can transition to work just as well with high waist cutoffs and other warm weather fares. When it's still too breezy for sleeveless tanks and tops, your retro-inspired sweaters are your go-to.
4. Fashion Mules
Slide into the open back pairs you pulled for fall and winter office wear. Show off the backless style with cropped denim and capri dress trousers that are made for your in-between days.
5. Denim Outerwear
You piled this guy on over sweaters and other toasty layers when there was a chill in the air, but now it's made for sleeveless and strapless silhouettes. Used as a lightweight jacket over spring dresses and blouses, this nod to the '70s couldn't be more suited to complement your florals and paisleys.
6. The Slipdress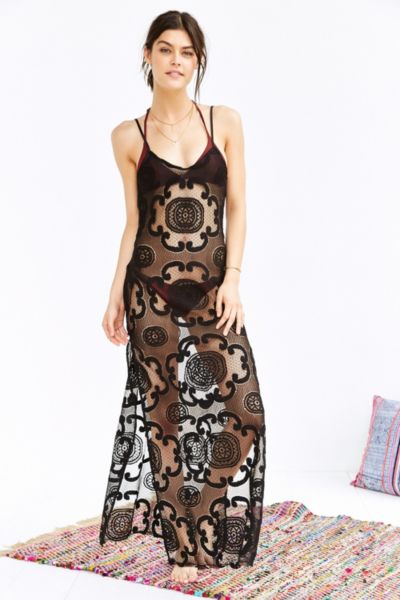 Even though this bad boy is in a maxi length, it's still gotta be one of the most airy and easygoing pieces in your current rotation. Instead of bundling it up with fur, forget the jacket. If it's see-through, forget the bodysuit underneath and turn it into a swim cover-up.
Melissa is creative communications professional with 9+ years of experience writing for the beauty and fashion industries.