Remember the old days, when summer vacation was the end-all, be-all? Three solid months of watching Three's Company, hanging out with your friends and trying not to get into trouble. Fast forward a few decades and we're locked into a five-day workweek with "breaks" allotted to us in one-week chunks.
I guess that's why vacations can be as stressful as they are stress-relieving. We want to cram maximum fun/rest/rejuvenation into a short period of time. But we're limited on time — working extra hours pre- and post-vacay because the work doesn't stop when we're not there — and short on cash.
Is your blood pressure on the rise just thinking about it? So sorry! Deep breaths…OK, let's calm this storm down. Read on for seven ways to make your next vacation less expensive (and less stressful).
7 Ways to Travel for Less
1. Join forces with friends and family
I once stayed in a luxurious, ocean-view home with a pool in St. Maarten for a week. It was glorious, and also one of my most affordable vacations.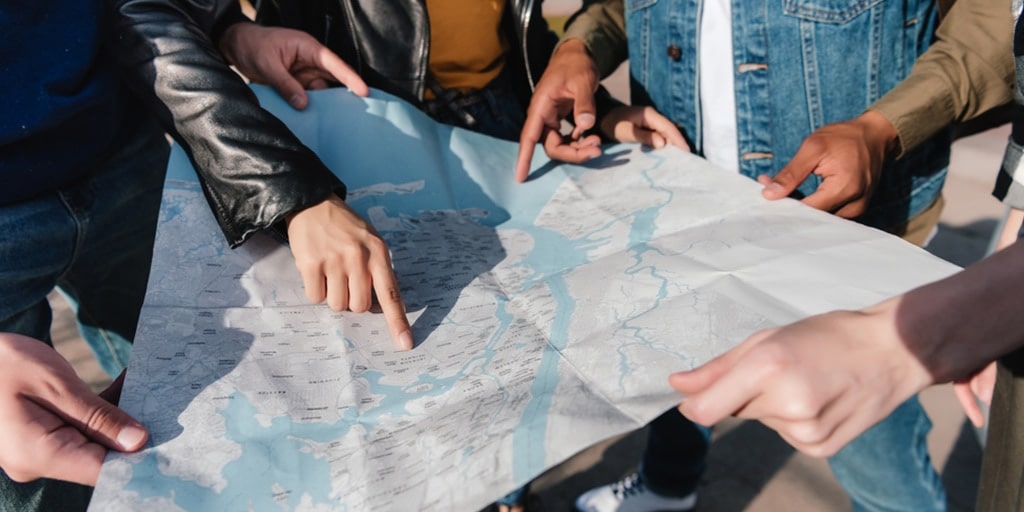 It worked out that way because we got a big group of people together and rented a home on Airbnb. While the house was fairly pricey for the week, each person's share was less than the cost of a hotel. On top of that, we stocked up on groceries and booze — which spared us from eating and drinking out every night.
2. Make a budget and make payments
This year (2019), my husband and I are going on a cruise to Mexico. We booked it when Carnival was running a 50% deposit sale, and we signed up for monthly payments. The payments were applied to the credit card each month until it was paid off, so it never felt like we had a big outlay.
Of course, there are caveats to making this work for you. First, you have to plan ahead. It doesn't help much to split $2,000 up into two payments. Secondly, you have to be the type who pays off your credit card each month. Rolling over balances will only add to your stress level.
Travel companies that accept payments on vacation bookings include Carnival, Bookit.com, United Airlines Vacations, Funjet Vacations and Southwest Vacations.
3. Check your loyalty points
Many loyalty programs today let you pay for travel with cash and points together. If you don't have enough points to cover the whole trip, you pay the difference in cash. You know what that means — no more waiting until the end of time to accumulate enough points for travel.
I have a U.S. Bank FlexPerks card and regularly use this strategy to reduce the cash outlay needed for a short trip. That's how I paid for the airfare to St. Maarten.
If you earn cash instead of points, redirect your cash back rewards into a travel fund.
4. Stay open-minded about destinations
If your heart is set on visiting Cuba during the third week of December, you may have to pay full price. But if you're open to an unusual adventure or camping trip, like fly-fishing in Montana, you might just score a deal.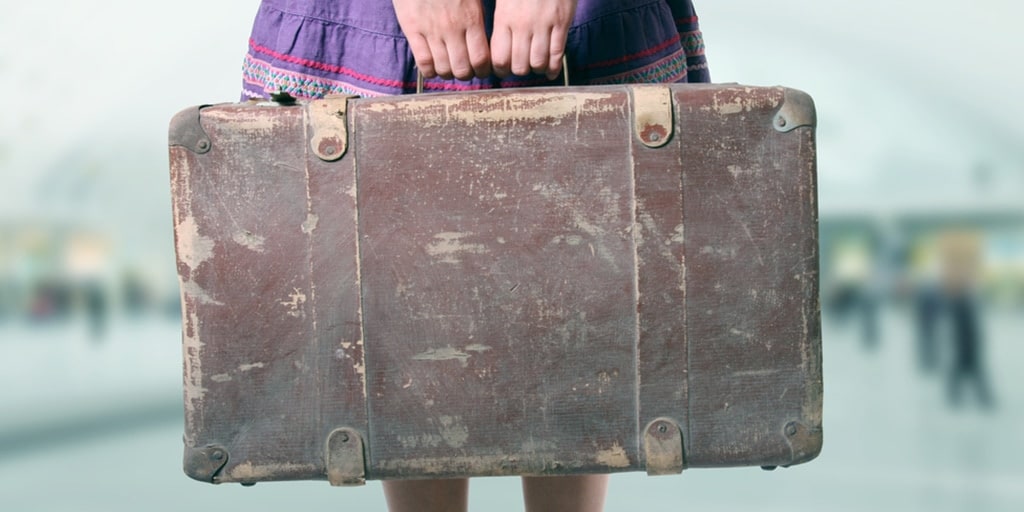 An easy way to keep tabs on the running travel deals is simply to search "travel deals" in Google. Then click on the news tab. Destinations and travel wholesalers like to promote their deals, so they should show up there. You can also call any travel agent — yes, they still exist! — and ask what's on sale.
5. Be flexible on timing
The quality of your life is directly related to the amount of uncertainty you can comfortably live with.
If you can stomach the uncertainty of booking a vacation or weekend getaway three days before the departure date, sign up for alerts from companies like LivingSocial, Groupon and Last-Minute Travel. You really can travel for less if you're flexible enough to get up and go.
6. Swap your home
Use Homeexchange to lend out your home in exchange for someone else's for a week. You can pay $15 a night, or you $150 per year for unlimited nights.
Admittedly, I've never home-swapped — but I'm definitely intrigued. If you have, please share your experience in the comments below! Our readers would love to know more.
7. Try WhichBudget
Touted as the place for "flights for every budget," WhichBudget searches the lesser-known airlines that don't always get considered when you query through the bigger engines.
The coolest aspect of WhichBudget is that you need only select your home airport to start browsing cheap flights. Talk about inspiring! You might be surprised where you can go for less.
Have you tried any of these tips to pay less for travel? Share your experiences in the comments!