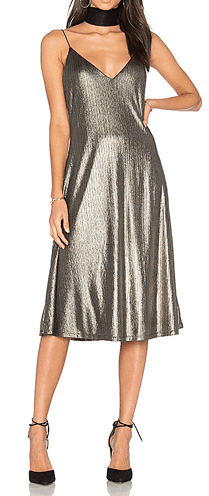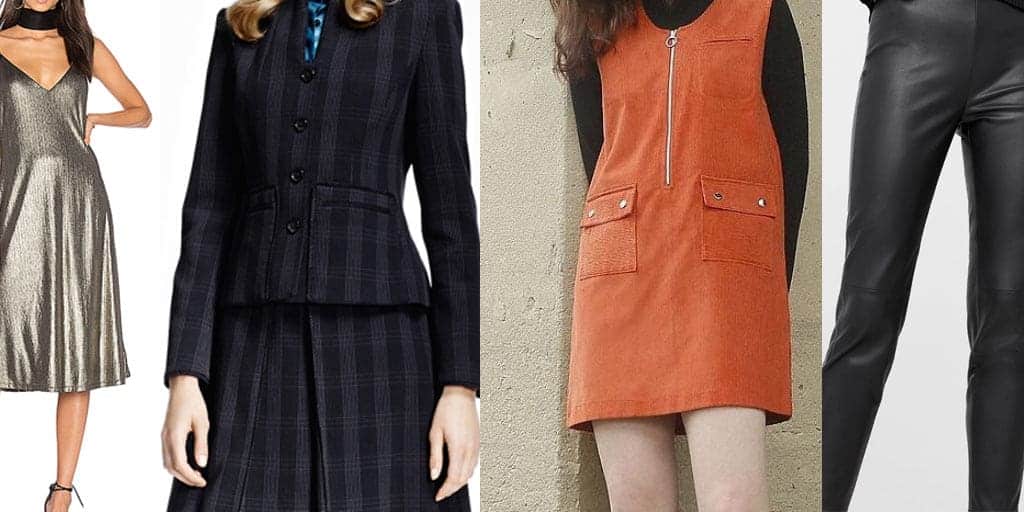 No question about it, AW 2017 was teeming with cool-weather luxury. But that's neither here nor there, because we're hanging here for one reason—we're on a budget! So the only real question worth asking is: how can I get that same gorgeous essence of fall without dipping too far into the bank?
Since we don't have time to wait for the original designer silhouettes to hit the sale rack, we'll have to get creative with the next best thing: four runway-inspired looks that can be endlessly mixed and matched with your current wardrobe.
Look 1: Glimmer & Grit
Bring a little glamour to your mornings when you work a glitzy dress with a fall classic — leather boots. Together, they create a downtown-meets-uptown vibe. And on their own, they'll become your end-of-the-year mainstays for special nights out and everyday errands alike.
Look 2: Spiced-Up Suiting
We all know the benefits of breaking up a great suit for multiple looks, but often it's the staple suiting that gets all the glory. Let's dispel that myth right now. You can venture outside the solid, black and structured suit and still have the same styling effect.
Choose a suit that makes you feel pretty and powerful, then swap in essentials of the more classic variety. You'll create more stand-out looks from one chic set, and you won't have to limit yourself to just trousers!
Look 3: Head-to-Toe Leather
Who says leather has to be worn sparingly? We say, the more the merrier when it comes to this cold-busting textile. Layer up a sleek leather coat over the ever-versatile leather pant to create a new form of suiting. Then, you can then split them up for equally edgy alternatives throughout the rest of the week. Add in a leather boot on the days you're feeling exceptionally bad-ass.
Look 4: Spunky '70s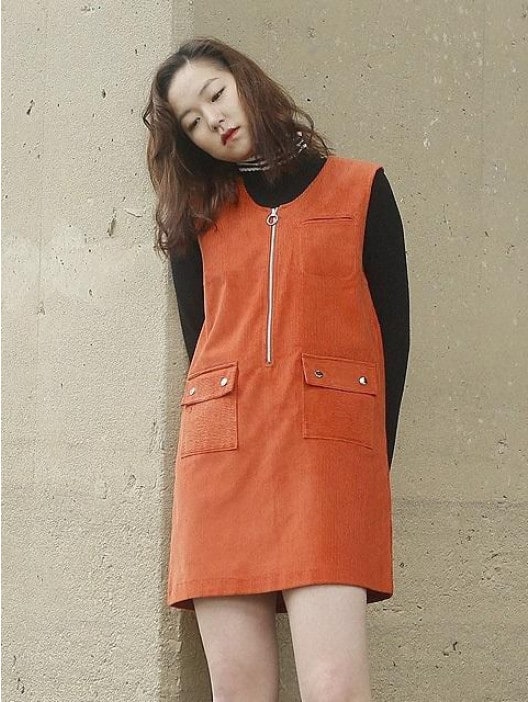 Stack up a few feminine pieces in mixed fabrics or prints for a throwback splash right out of the '70s. A floral silk top slips effortlessly under a corduroy jumper for a punchy contrast. A pair of tights underneath will keep things warm, day in and day out, with this and all your skirt/dress ensembles.
Get more Budget Fashionista