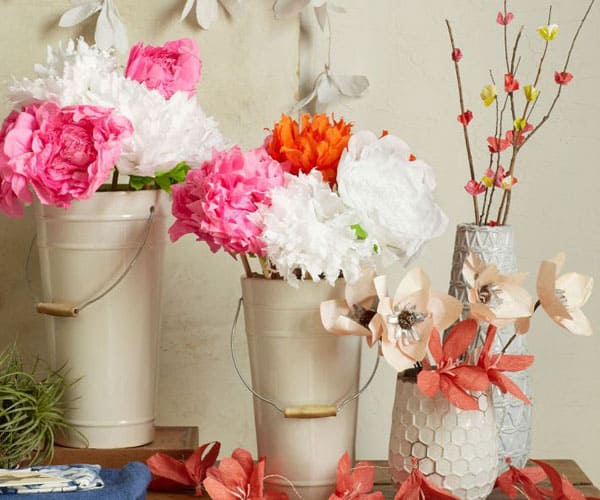 My favorite home decoration tip every is to buy items that are cross-seasonal and get them at the end of the first season. For example, when winter was turning in to spring this year, I went on a household-item shopping spree for everything on sale in "winter" colors but that could easily fit in to my "ready for spring" home.
Here's what you can buy now (i.e. at all those "end of summer" sales) that will transition with you in to fall.
1. Woven Lantern (Target, for $12.48). I believe that lanterns are an any-time-of-year item (but then again, I live at the beach) but no matter – this summer item is on sale for about 1/2 off. Grab it online and keep it out (at least until winter)!
2. Knitted Throw (Bed, Bath & Beyond for $19.99 each). Great for winter, fall, summer, and spring – get one in every color. Take it to the beach bonfire or keep it around your knees at breakfast. LOVE these!
3. Shag Rug (Urban Outfitters, $19.99). Who doesnt love spring colors that match those in fall? Get this lovely shag rug and brighten any room.
4. Decorative Scarf (Madewell, $39.50). Technically a piece of clothing, I see this fun starsign scarf as a great little table doily for the living room, dining room, or even bathroom.
5. Bucket Vases (West Elm, $24.99). Use these anywhere and for anything – great in the bathroom as a trash can, awesome as an umbrella holder in the walkway, or even – gasp – on the table as a vase!
For more inspiration, check out these favorite stores:
Williams Sonoma (SALE!)
Pottery Barn (SALE!)