This post may contain affiliate links. See our privacy policy.
Fall is on our doorstep. This time of year, shorts and dresses give way to warmer choices like boots and jackets. With every changing season, new looks pop up and old ones resurface. To help you make the right fall fashion choices, here's our list of the most wearable fashion trends of the season.
Duster Cardigan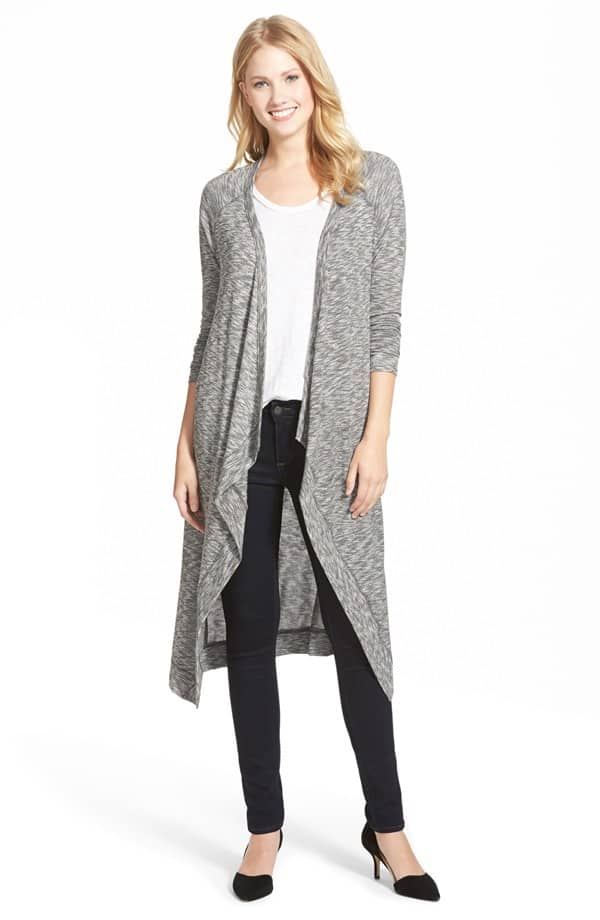 This look has been around for a few weeks now, but it definitely isn't fading anytime soon. The longer duster style cardigans are both practical and beautiful. Calvin Klein, Chanel, and Dries Van Noten all showed longer jackets this season. Match them with a great heel for the best look that keeps you warm but isn't too heavy.
Your best bet? Go with a solid color that you can mix and match with many pieces in your wardrobe.
Patterned Tights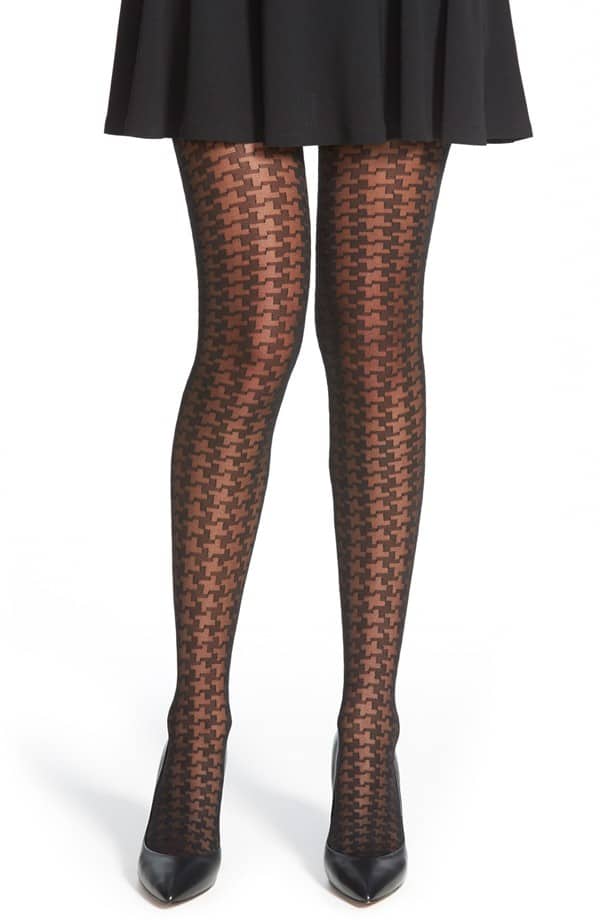 Fall is no reason to stop showing off your legs! It might be a bit cold to go completely bare legged, but patterned tights are the answer. Whether you go with sheer, fishnet, or thicker tights, they all add a bit of color, texture, and interest to your favorite dresses and skirts.
Rebecca Minkoff, Saint Laurant, and Versace in particular showed absolutely show-stopping tights. The best part is that they are relatively affordable, so you can really mix and match to your heart's content.
High-Shafted Boots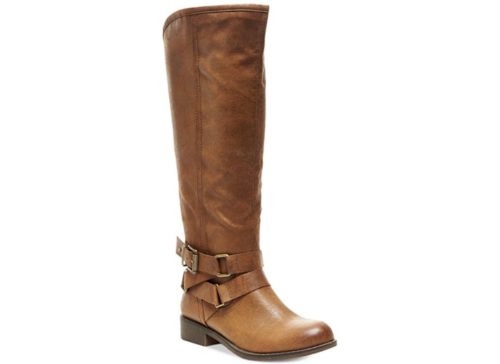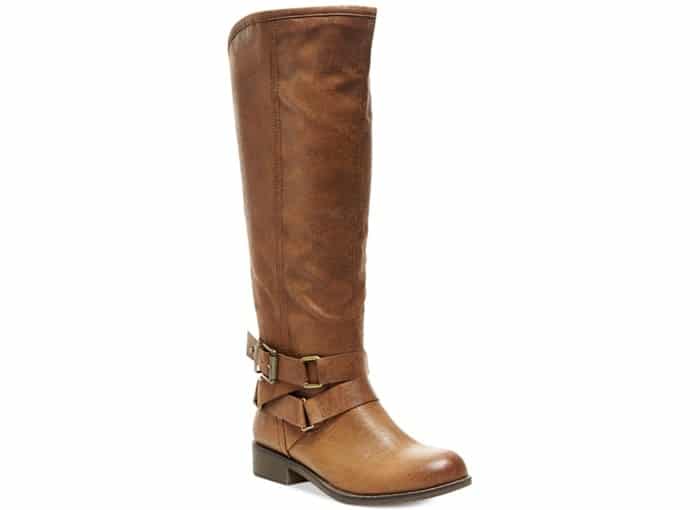 A great pair of tall boots isn't just a great fall trend, it has become synonymous with the season. In fact, high-shafted boots have been in almost every fall and winter fashion show for the last quarter century! They keep you just a little bit warmer and look great with almost every other trend on the list – whether you dress down with jeans or want to dress up a flirty dress.
The trend of high-shafted boots has been everywhere – from the calf high rhinestone cowgirl boots from Ariat to the glam over-the-knee boots from Betsey Johnson. Invest in a great pair that will last you a long time – you'll always be in style.
Slip Dresses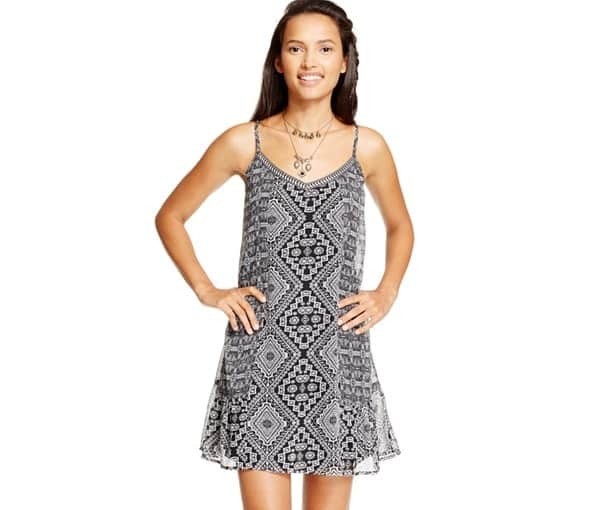 Most people remember that scene from 13 Going on 30 when Jenna comes out in her slip dress and her colleagues think she is going vintage. Well, if you were too young to pull that off when the movie came out, your time has arrived.
Slip dresses were one of the most popular silhouettes in the 90s, and with good reason. Celine, in particular, showed a color blocked slip dress that turned the original on its head – and made it much more modern.
The great thing about slip dresses is that you can layer them with tights and jackets so that you can stay warm on the chilly mornings, but still stay cool when the autumn sun peaks through.
Denim Minis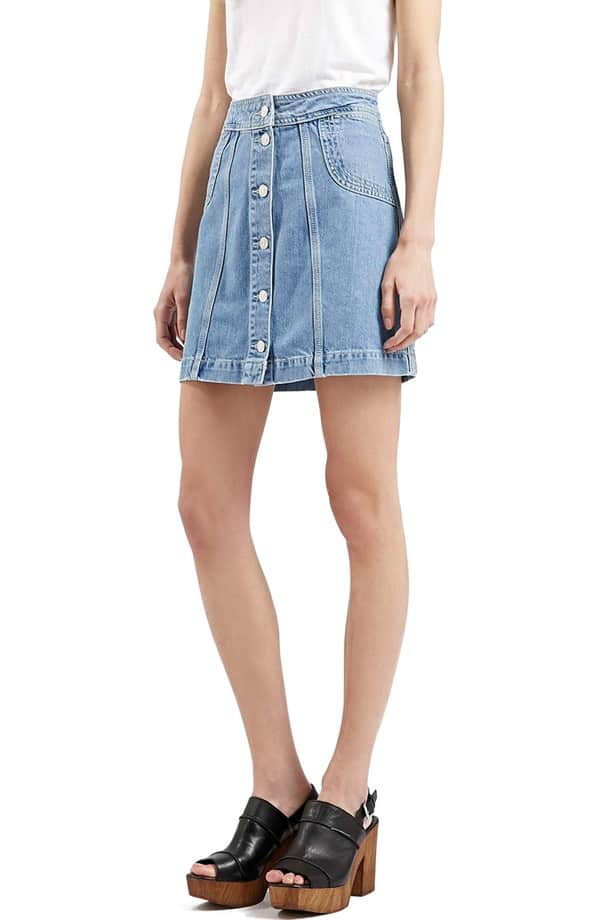 You probably still have your denim mini from 2003, but don't pull that out right now. Instead, think of the 70s aesthetic where the skirts were more polished and had a freer feel – no deconstruction necessary! Look for skirts that have a bit of a flare, like the one Kendall Jenner has been spotted wearing.
The best part? They lend themselves to almost every style – whether you want to go a little more boho with an airy shirt or showcase a great pair of boots. Plus, they will take you far when you match them with some tights.
White Blouses
The old advice that you can't wear white after Labor Day was completely overshadowed by the stunning pieces shown by Chanel, Michael Kors, and Rodarte. Even better? This is a look that you can easily imitate without spending the big bucks.
A white blouse goes with just about anything, from jeans and sneakers to a high end pencil skirt. They are great for mixing and matching with some of the more intricate options you're likely to have this season. Stock up on plenty of this wardrobe staple; as the classic white blouse isn't going anywhere anytime soon.
Boot Cuts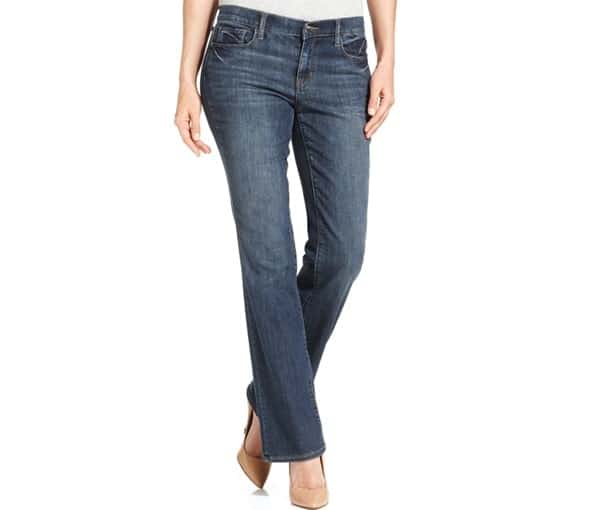 Skinny jeans have been a dominating force in the fashion world for the last decade, and with good reason! They are versatile and tend to make sleek silhouettes. However, for comfort and a more flattering look, boot cut jeans cannot be replaced.
Rag & Bone have a great boot cut that isn't as wide as the ones you may remember — though wide bells are also in style — but will still be comfortable for your thicker boots. Just make sure you get them hemmed properly so that they don't drag on the ground.
Patchwork
Mixed media has been a big trend in the art world, so it shouldn't come as a surprise that it has popped up on the runway shows of Valentino, Chloé, and Etro. The look is something that matches with a ton of what you already have in your wardrobe, and is easily added to any wardrobe.
Patchwork makes for a cozy look that is great for everything from Friday night football games to Thanksgiving dinner. For a more high fashion look, so with a tunic style dress. If you aren't that adventurous yet, opt for a handbag or scarf.
Pantsuits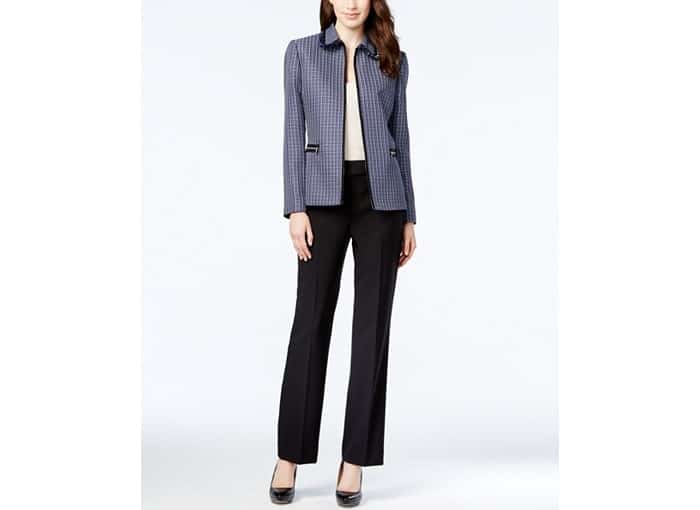 Someone call Hillary! Pantsuits have been a fashion no-no for most people, but a few collections for fall have turned them into an amazing fashion do. Boss in particular showed some great menswear-inspired looks that still had a feminine quality.
For a day when those skirt and dresses won't do to keep you warm, the pantsuit could save you from layering up. Make sure that the silhouette hits you in the right places – tailoring will be your friend here.
Velvet
Just like the dress you wore at Christmas as a kid, plenty of collections showcased touchable velvet as this year's "it" fabric. From playful jumpsuits at Sonia Riekel to a to-die-for coat at Alexander Wang, velvet is definitely having a comeback moment.
The best looks have just a touch of the fabric for some added warmth and texture — don't go overboard.
Fall 2015 is bound to be one of the best seasons for fashion in recent memory. With a mix of old favorites, new silhouettes, and vintage touches, almost everything is sure to become an instant classic in your wardrobe. Economically speaking, these looks will likely stick around for quite a few more seasons and some of them, like high shafted boots, duster jackets, and patterned tights, aren't likely to ever really fade from the fashion lexicon
About the author
Jennifer Monahan is a freelance writer and a mom of 2 fantastic kids out of Jackson Hole Wyoming. When she's not working around the horse and cleaning up after her husband, she likes to keep up and write about the newest fashion trends. You can follow her on twitter @Jenmonahan76