There's nothing like a solid fall dress to give your wardrobe the backbone it needs to last you till winter (or next spring). So we've put together 13 awesomely accessible cheap dresses for fall that all cost less than $50.
Cheap Dress Quick Tips
Layer it. The key to pulling off the fall dress look is to layer. This technique can also add a little upscale to an inexpensive dress. Layer your fall dresses under a warm cardigan or over a pair of skinny jeans.
Belt it. Belts are the #1 accessory for fall, which is good — this is the accessory that helps define your waist.
Tights. Just in case you haven't gotten the memo, it's time to let go of your nylons. Tights can be worn by ALL ages (not just teens) and have the added benefit of keeping you warm.

13 Awesome Cheap Dresses
The Really Cheap Dress
Ok, we admit it — we haven't exactly been the biggest fans of Kmart. However, lately the store has really upped its style game, with pieces like this little animal print number. At $14.99, this is a perfect layering piece for fall, great with a pair of boots and tights. It's also a great piece to try out if you're unsure about animal print, but want to give the print a go before committing serious dough.
The Date Dress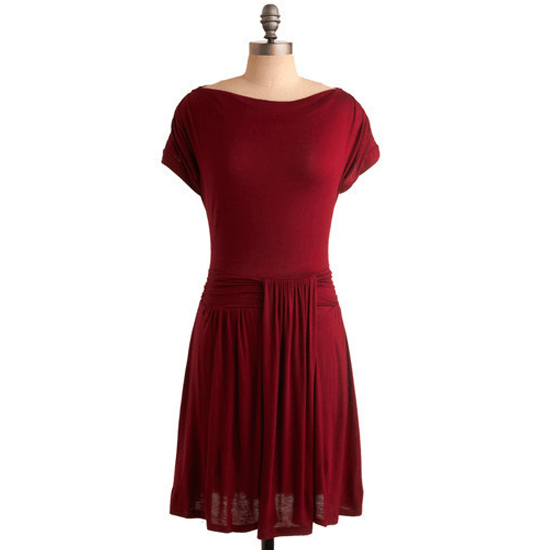 When heading out on a date, the last thing you want to worry about is your dress (seriously, dating is hard enough). This ruby stunner from Modcloth is the perfect no-worry-date dress, which mates sex appeal with wearability. While we can't guarantee your date won't be a dork, we can guarantee you will look hot.
The Easy Dress
You have a lot of things to think about (the economy, upcoming presidential election, the twist and turns of CW's Ringer ), so the last thing you want to think about is what to wear in the morning. This fall dress from Talbots (yeah, that Talbots) is incredibly easy to wear with its long, flared poet sleeves, and is made from a rayon/jersey knit blend that "grows" (AKA a really great dress to wear when you're bloated) with you.
The Flannel Dress
If you can remember 1992 (if not, humor us and follow along anyway), you remember that flannel was the "in" fashion statement, brought on by the popularity of Seattle grunge music. Well for fall dresses, flannel is back, albeit this time in a bit more tailored fashion, like this dress on sale at Urban Outfitters.
The Plus Size Stunner
Yes, we're all over Kmart. One of the bright spots in Kmart's new fashion arsenal is the Love Your Style, Love Your Size (LYS) plus-size line. While the color choices are a bit sad (really, can we make some plus-size dresses in colors that are on-trend?), the style and construction is top-notch. Frankly, the quality is as good, if not better, than dresses from other plus-size brands like Lane Bryant.
The Red Dress
Everyone talks about how you need a LBD (little black dress), but what do you after you've got that LBD? You get a LRD (little red dress). This dress, from online juniors shop Lulus, is a great LRD that you can wear as a tunic with a jacket and tights to the office, then take off the the jacket (and tights) for an after-work club look.
The Color Block Dress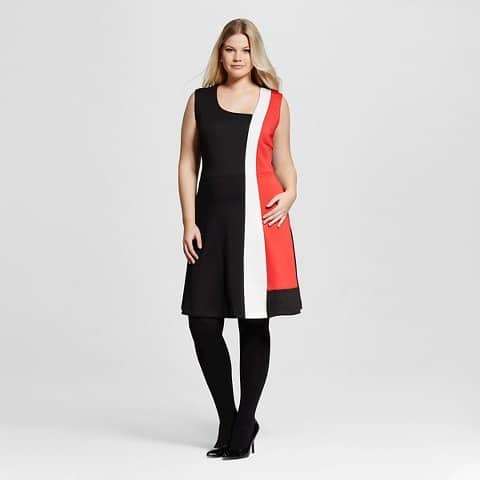 Well folks, it seems that the color blocking trend (wearing pieces and/or garments that combine "blocks" of different colors) is here to stay. You know what? We're cool with that, because frankly we love how the trend mixes things up a bit by putting together different color combos (purple + gray, yellow + gray) that we probably wouldn't come up with ourselves. That being said, the color blocking trend can be a bit intimidating, so we thank Gucci for this awesomely accessible color block dress from Target.
The Print Dress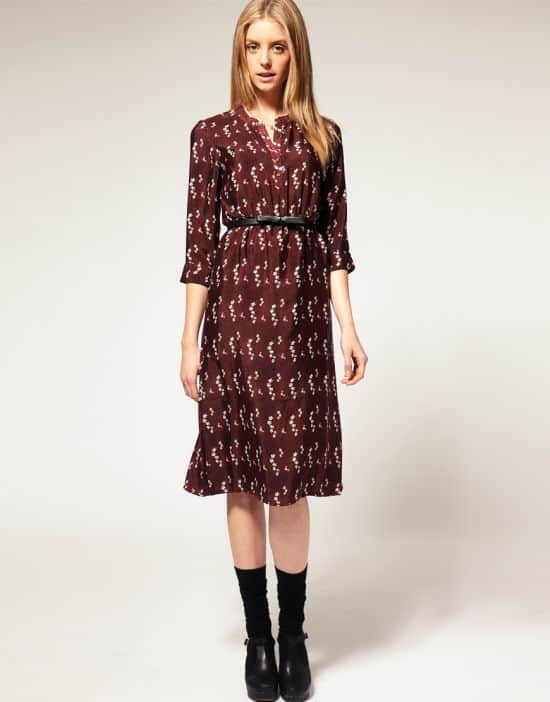 While color blocking continues to dominate the dress category this fall, we still can't help but be drawn to a classic fall print dress. When going for a print dress this fall, keep it simple–no gaudy floral prints, just a simple vintage-inspired pattern from the early 1970s, like this dress from ASOS.
The Work Dress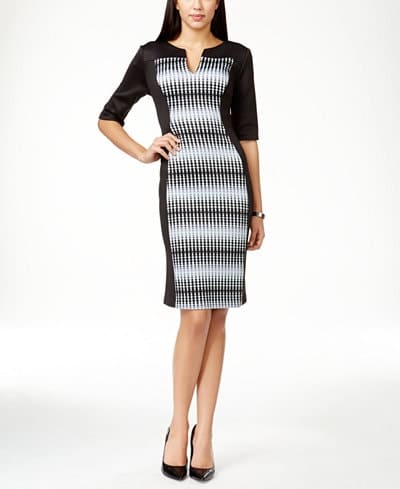 This is your go-to dress for work. You know those days when you're rushing out the door (which is like every day for us) and you just can't think about how to style something? This is that dress that will save you time and effort. All you have to do is add a pair of black heels and you're ready for the day.
The Saturday Dress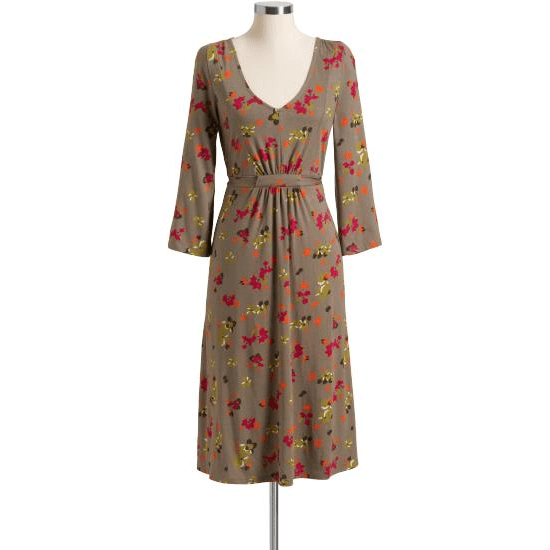 If you're like me, the last thing I want to think about on Saturday is what to wear. The weekends are my time to relax and wear things that I want to wear and that are ultra- comfortable. This dress (which really could be worn to work) is super-comfortable and super-cute with a pair of brown knee-high boots.
Updated 3/2016