Our content contains affiliate links, so know that we might earn a buck or two if you click and buy :) !
Trendy Trench Coats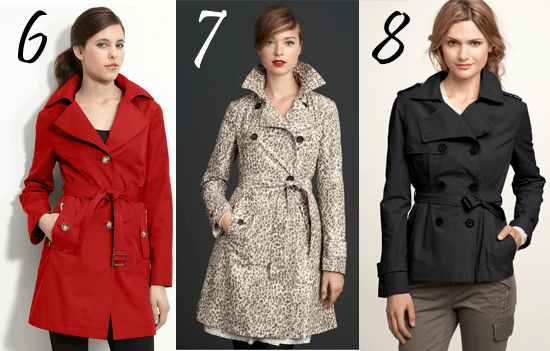 6. Michael Kors Single Breasted Trench Coat, $168.00
7. Banana Republic, The Madmen Collection Leopard Print Trench, $198.00
8. Gap Tie Trench Coat, $53.97
Perfect for: Anything(That's why trench coats rock.)
Goes With: Dresses and heels, jeans and boots, leggings and flats
What can we say; we love the silhouette that trench coats create with their cinched waist. Perhaps the most versatile of any coats, this type of outerwear can be easily dressed up or down (depending on your mood). To add a bit of spice to the outfit, we suggest adding a color flower pin to the lapel of the coat or wearing the coat with a bright scarf.
New This Season: Capes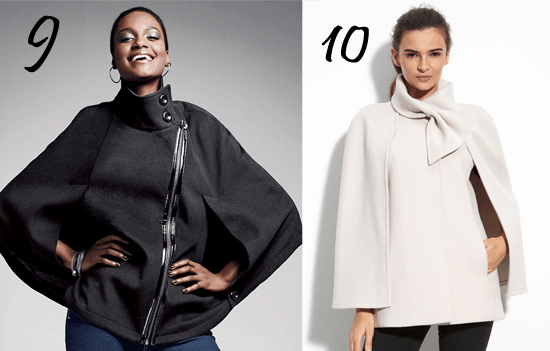 9. Tahari Belle Capelet, $148.00
10. Via Spiga Asymmetrical Cape, $138.00
Perfect for: Casual Outings
Goes with: Tight jeans, cozy boots
The loose, airy nature of capes adds a touch of sophistication to casual jeans or leggings. This season, you can find capes in styles ranging from a more classic, tailored look to edgier, fashion forward finds.