If there's one thing I'm not, it's a procrastinator. That's why I'm in brisk weather mode, excited over the Fall 2013 Pantone colors and thinking about my wardrobe now. I know, I know, it's still summer, but it never hurts to plan ahead.
Fall 2014 Pantone color trends range from Turbulence (heather gray/slate) and Koi (yes, as in our orange finned pond friends). I'm lovin' the names just as much as the colors! Plus, I'm digging the variety: rich, earthy hues with bold splashes tossed in the mix.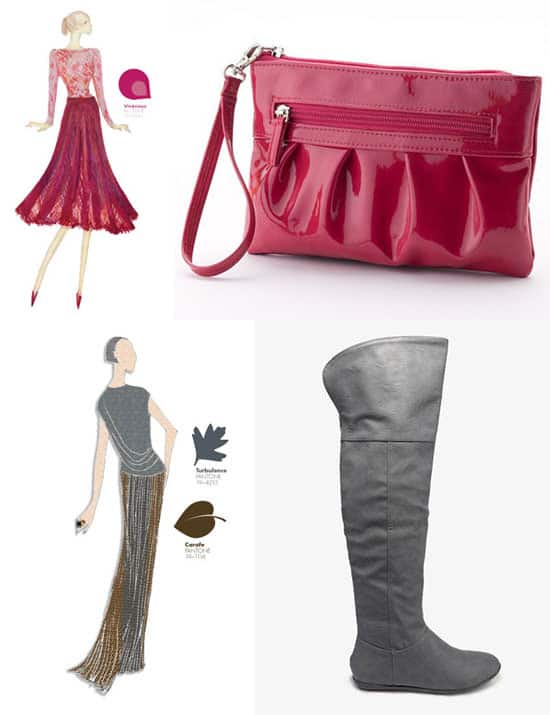 Fall 2013 Color Trends
Even though Pantone announced the Fall colors months ago, a reminder always helps. Time to feast our eyes on the selection once again:


Why not get a head start on that Fall wardrobe and get a few items now? I know I am. Better yet, why not step out in the colors now, adding small doses of Fall 2013 Pantone colors to outfits? Chances are us ladies have already been sporting Pantone's color of the year, Emerald, which of course is on the Fall list. Or, go all out in something head-to-toe Vivacious.
To get ready for the Fall, I scoped out some items in these shades. Some picks are a blend of two colors and others stand on their own. Check them out and enjoy planning for a stylish Fall.