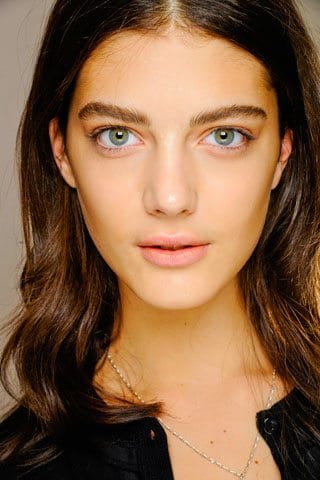 Can you feel it? The crisp, cool air. The beautiful leaves. The gorgeous leather boots. Ah, fall. It's almost here, so it's time we hunker down and find out what the hottest beauty trends are going to be. You'll love the sleek, beautiful looks that covered the runways. From cool colors to stunning hair trends, you'll be one of your only friends in the know about what's in and what's out for the upcoming season. Let's begin:

Fall 2012 Make up Trends
The Center Part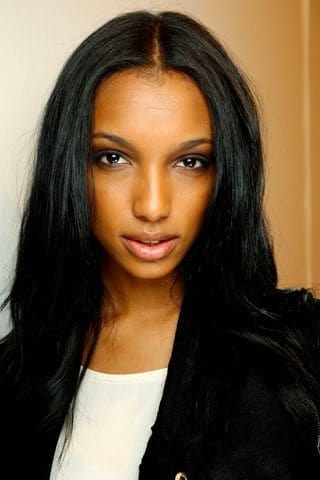 Burberry Prorsum wasn't the only designer to have models rocking the center part. The '70s are back, baby, and it's all about having long, natural locks when you part your hair this way.
Bright Shadow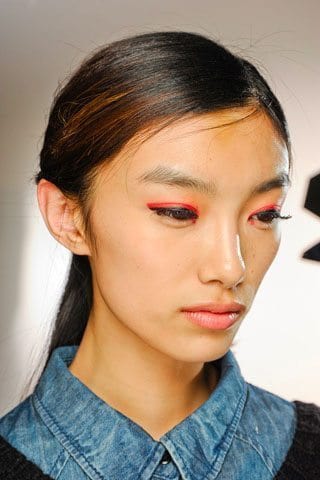 So many designers featured fun colors for eye shadow, like this neon version from Phillip Lim. While neutrals are still high in popularity as they were last year, a little bit of bright color goes a long way in setting yourself apart from the crowd.
Natural Brows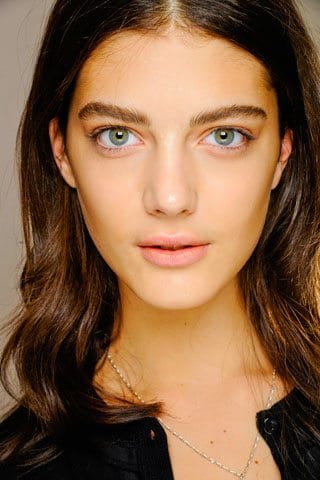 It seems as if this trend is here to stay, as it has been for the last two years. Spend a few weeks growing out your eyebrows if they are too thin and use an eyebrow pencil to define them and fill in any gaps.
Bold Lips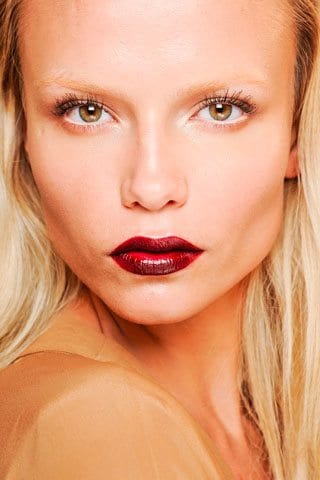 We're obsessed with these bold lips, especially because of how beautiful and light the rest of her makeup is. It's important to only draw attention to one part of your face. Bold lips and bold eye shadow together could be too much, so just stick to highlighting one of them.
Cat Eye Design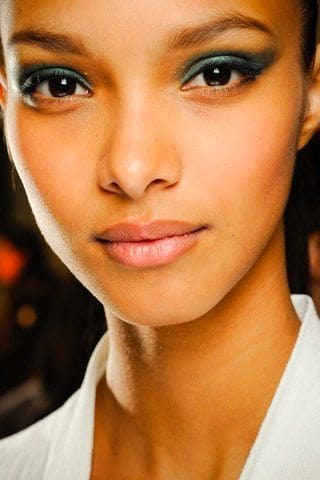 To add a little pizzazz to your workday make up, gently bring your eyeshadow past your eye into a point. Keep it subtle and beautiful with jewel-toned eye shadow, and you'll knock it out of the park.
A Little Smudge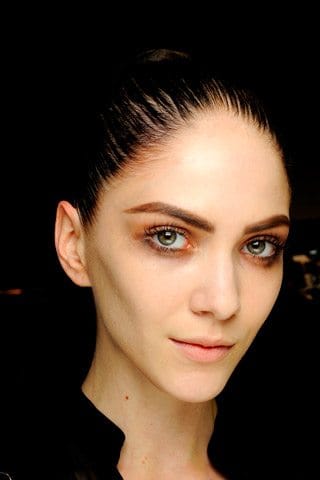 This look would be a great, trendy style for a night out. The eye makeup is smudged just slightly (Achieve it simply by not fixing it with a Q-tip after applying. Leave it as-is or smudge with your finger.) It might feel a little funny at first to go out with your makeup a little "messy," but if several designers are trying it, we say go for it.
Radiant Skin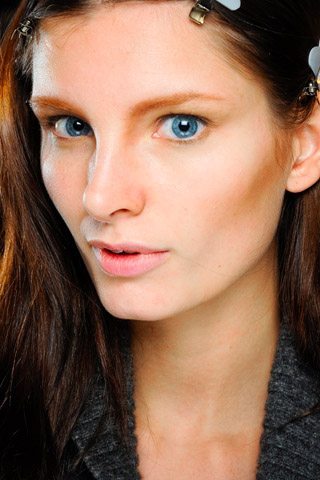 Having bright, beautiful skin never goes out of style. You can achieve this by drinking tons of water, always taking off your makeup at night, and cooling it down with a gentle facial cleanser.
Love makeup? Give these articles a read.