Our content contains affiliate links, so know that we might earn a buck or two if you click and buy :) !
Sexy & Sophisticated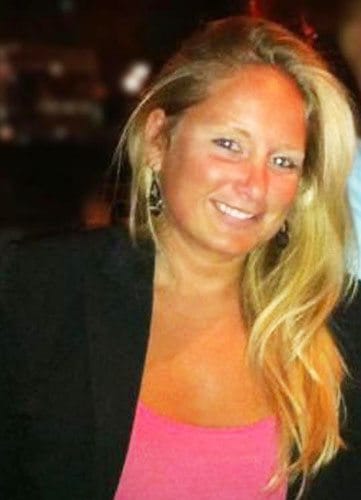 Jenna D., striking a pose that blends sexy with sophisticated
Meet another FB friend of mine, Jenna D. She's an assistant account executive at an NYC ad agency who still finds time to shake it to the beat as a Zumba group fitness instructor. She loves her profile pic for its sentimental AND sexy factors.
It was snapped at a restaurant after her friend's wake, so she describes the pic as a bittersweet moment where "We were all able to be together to celebrate her life." Plus, "I think my hair looks nice and the pic is a good combination of sexy and sophisticated, which I think all women should be."
We love her black blazer, hair-complementing peach tank and the well-framed shot. It also meshes with Goodstein's advice to "wear clothes that fit" and "don't be afraid to let a little skin show."
These ladies have got it going on, plus they stick to another helpful tip from Zunzanyika: "Stay away from busy clothing when choosing your wardrobe for your shot. Patterned clothing, especially if the colors are vibrant, draws attention away from your face," she says, adding a final thought: "Polka dots, zigzag and stripes. . .oh, my."
What are some of your tips for taking great FB profile pics?