Our content contains affiliate links, so know that we might earn a buck or two if you click and buy :) !
Think Small, Get High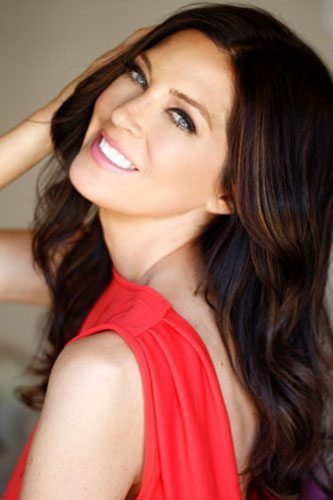 Shelley Goodstein, Ford model and author, in flattering upward head-tilt pic.
Remember, your Facebook pic is small. Add to that the fact that many people are checking status updates from their phones, and you go from small to teeny-tiny. To get an ideal pic, Debi Gomez (fan of window light) suggests head and shoulder shots. "They'll be more flattering than full-body ones AND allow all your friends—and would-be friends—to actually SEE you," she says.
She warns not to face squarely into the camera (I hear where she's coming from; whenever I do this, I feel like my face is a mile wide). Instead, Gomez advises turning shoulders "about 45 degrees from the camera, then turning your head slightly back towards camera."
She also suggests positioning the camera higher than eye level so you have to tilt your head upward slightly as you look into the lens. "You do not want to tilt your head comically far backward, just a slight tilt upward," she says. This elongates the face for a more flattering look.
I'm with her on this one. I don't care who you are, up-the-nostril nose hair shots ain't sexy on anyone.