Our content contains affiliate links, so know that we might earn a buck or two if you click and buy :) !
Show Some Personality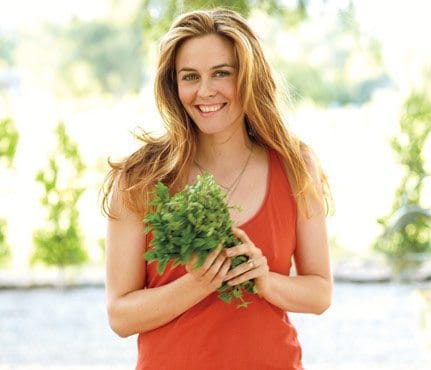 Alicia Silverstone poses with personality.
Love to read? Work out? Incorporate other elements that say "you" as long as they still manage to focus on, yup, you guessed it: YOU. As Mendes says, "if you're a Zen-like person, find the willow tree at a lake. If you love to cook, get to the farmers' market and get some colorful veggies in the shot."
Just keep it minimal.
I mean, I love heels, cobalt blue (and variations of the shade), enjoy the outdoors and used to play the cello a bazillion years ago. But no way will you find a FB profile pic of me straddling a cello, wearing blue platform booties, a can of bug spray in one hand, compass in the other. Overkill.