Our content contains affiliate links, so know that we might earn a buck or two if you click and buy :) !
The Skinny on Skin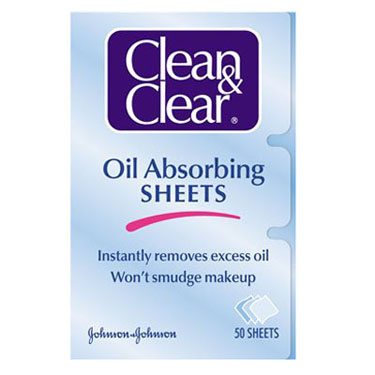 Clean & Clear Oil Absorbing Sheets, $5.49 from Drugstore.com
"No one wants to look like their face is part of an oil slick, so for your best pictures, don't forget powder," says Goodstein. "Even if your skin isn't oily, it can appear that way, especially with a flash." She suggests using a translucent powder and mattifying products like OC8 or blotting paper. She's our kind of gal; we totally dig the on-the-go convenience of oil blotters.
Also, don't forget to drink up. No, wine does not count : ) Lisa M. Zunzanyika of Simply Zee Imagery is a big believer in good ol' H2O. "Hydrate, hydrate, hydrate," she says. "Hydration and rest help make your skin and eyes look their best."