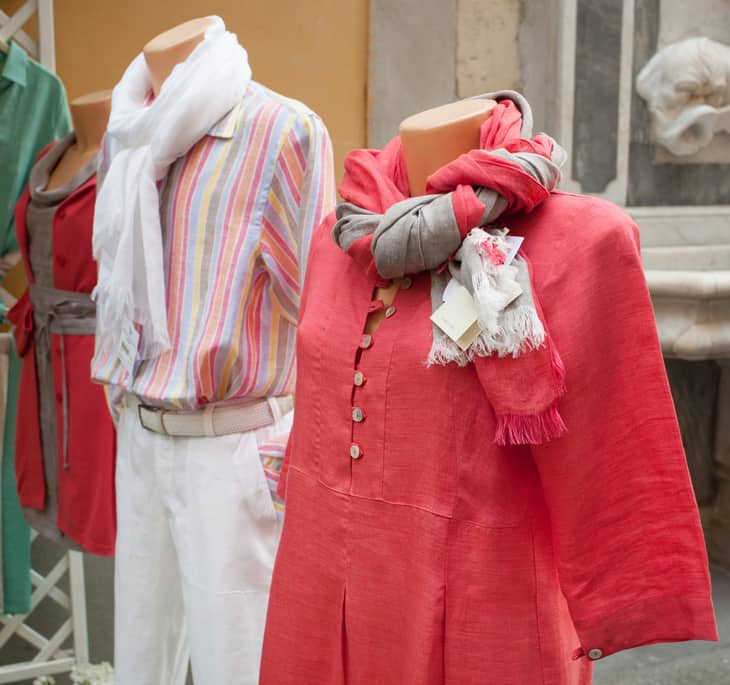 Sweltering temps tend to have most of us reaching for smaller garments: denim cut-offs, breezy camis, maybe a crop top or two. But minding your fabrics, alongside your silhouettes, can save you from sweating just the same. This season, reach for the right threads to avoid adding heat to the day with pieces that just don't breath, or have a tendency to trap moisture. It goes beyond transparent selections like lace or mesh. Read on for the nitty gritty on which summer fabrics to cling to and which to leave in the closet till things cool down come fall.
Go for Thinner Threads and Looser Weaves
Breathability comes from porous materials, so soft, water-friendly fabrics are the way to go.
Pima & Supima Cottons
Pass on thick, stiff cottons and aim for the airy versions with a soft-hand (aka touch). Lightweight and creamy against the skin, Pima and Supima are the luxuriously affordable cottons to keep you cool and comfy on casual days.
Rayon Blends
For fabrics that really drape and highlight the female form, rayon offers a chic cloak while the blend of cotton or more brings wafting breathability. They hit the right spots without warmly clinging to curves for a cool-to-the-touch alternative to relaxed cottons.
Linen
The choice may seem old-school, but there's a reason it's a mainstay in the hot months. Linen has a way of looking effortlessly chic and truly standing for the season, the thin and breathable choice is a no-brainer for everything from humid hangouts to social soirees.
Avoid Tight, Artificial Weaves
Stiffer fabrics are going to block airflow when you need it most and those that trap moisture are going to cause all sorts of spots that don't quickly evaporate like trusty cottons.
Polyester
You ever noticed you start sweating almost immediately when you just try polyester on? It's great for cold months and the ideal layer for retaining heat, but summer months? It's a no-go. Even sheer blouses over bralettes will have you beading.
Silk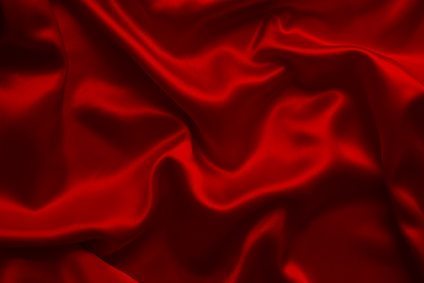 It seems like a great, flowing go-to for sunset nuptials and more, but sweat lines on a glamorous silk chiffon dress can't be the accessories you were hoping for. Stick to cool rayon in this arena, while silk is misleading in it's breathable nature, it repels water and simply doesn't perform when put to the test. Who wants to ruin something so expensive anyway?
Nylon
Entirely synthetic, nylon has a history of irritating the skin.It doesn't absurd water like softer fabrics making moisture a regular occurrence and the stiff fabric can also give way to chaffing. Pass!
Get more Budget Fashionista