Our content contains affiliate links, so know that we might earn a buck or two if you click and buy :) !
Emma loves… One-Shoulder Dresses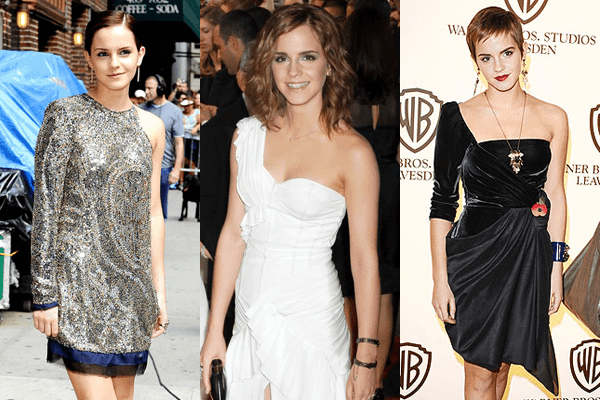 Credit: Asadorian-Mejia/Splash News Online; FlynetPictures.com; Ian West/Press Association/Abaca
When this style first became popular, we thought it might be more trendy than classic, i.e. that it would come and go like through the fashion cycle like raffia bags or acid wash jeans, but it's been a mainstay on the red carpet and at cocktail parties everywhere. While it may not be as popular with celebs as strapless, the one-shoulder dress helps to keep things – er – imbalanced. And by that we mean, glamorous, chic and fashion forward.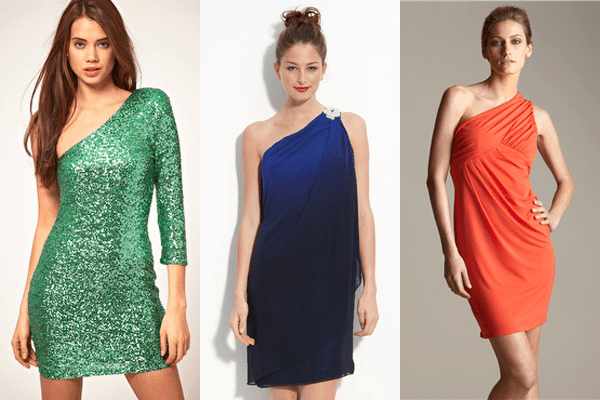 1. Long sleeve one-shoulder green dress $98.48 from Asos
2. One shoulder ombre dress $65.90 (down from $148.00) from Nordstrom
3. Coral pleated one shoulder dress $44.99 from Loehmann's
It's an exciting time for Emma; the Harry Potter series is finished after a decade of filming and she's moving on, not just with a new haircut, but a slew of new movie projects, too. One thing we know for sure, this fashion plate is well on her way to becoming one of the classiest fashionistas around.