Oh designer shoes, how do we love thee? Let us count the ways — and then count the pennies in the bottom of our purse, because we'll need every last one to afford you.
Or do we?
That depends — are you willing to do the, ahem, legwork to find fabulous designer shoes for less? We are, and we've actually taken the first steps for you.
There are just a couple of things to keep in mind when searching out designer deals for less.
Be open in terms of specific styles. Deals on the exact style you're coveting are little gifts from the universe when they come. But when you have something super specific in mind, the chances of finding that EXACT shoe at an affordable price can be like a needle in a haystack.
Be patient.
And vigilant. True deal-seeking isn't a part-time pursuit.
Find Designer Shoes on a Budget
Marshall's/TJMaxx
We loooove us some Marshall's and TJ Maxx for Instagram: worthy designer deal hauls, and shoes are definitely part of the Marshall's/TJMaxx experience. We love even more that we can shop these retailers online these days, but we're a little bummed that we can't search by designer (we know, this is some stipulation designers put on close-out merchandise, but really?).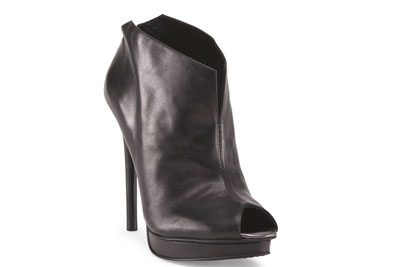 That being said, shopping online or in-store, you'll find a lot of ho-hum merchandise but persistent perusing can turn up pure gold. Like these Kenneth Cole Leather Platform Booties for $79.99 (as opposed to $225 MSRP).
Eighty bucks isn't chump change in our budget world, but for sexy real leather Kenneth Cole's? We're so in.
eBay
This isn't your mother's eBay. It's still a place for individuals to sell/auction unwanted items, of course, but it's also a place where you can buy fab pieces directly from the sources, for less.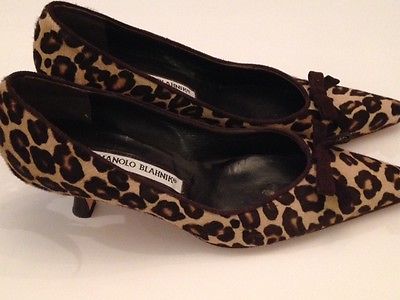 And we're all about those individual listings. Like this Manolo Blahnik Animal Print Jitten Heel with a starting bid of $52.99. Yes, we know that's not like Wal-Mart cheap but these are MANOLO BLAHNIK. The Carrie Bradshaw in us just squealed a little.
Etsy.com
Etsy is so very hit-or-miss for designer shoes but it's still worth a look for something truly unique (and often vintage chic). We don't shop Etsy for specific designer shoes, but it's worth a click-through if you're looking for a designer piece that's classic and possibly collector-worthy.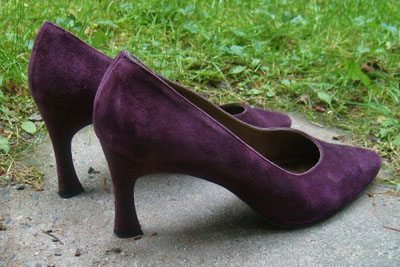 Since you're generally purchasing from an individual or small shop, there's the ability to ask questions or get more information about the pieces in question. Currently we're scoping out these Vintage 80s Yves Saint Laurent Pumps for $42. Just beware of all the $13 Christian Louboutin stilettos—we're pretty sure they're knock offs. Shocking, we know.
Factory Outlets/Factory Outlet Websites
We all know by now that so-called factory outlet stores aren't really true deal-and-steal locations. A better way to describe them is: regular, slightly cheaper stores with slightly less selection and occasionally poorer quality items.
But there are some deals to be had. And many designers now have factory outlets online (which appeals to our shopping-in-pajamas-on-any-national-holiday loving hearts).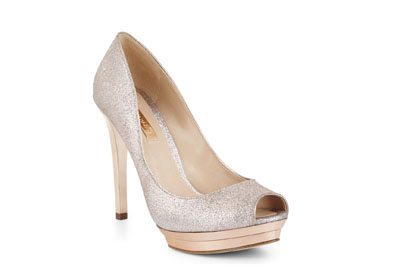 Take BCBGMAXAZRIA for example: their factory outlet pages (the Final Cut) offer a number of items which are marginally deals, but this Dart Peep Toe Pump, for example, is on sale right now for $75, regular price $250.
Speaking of factory outlets online, TheOutnet.com is an interesting source for discounted designer shoes. You'll find head-turning designer shoes (think Jimmy Choo, Diane Von Furstenberg, Alexander Wang, Jil Sander, etc.) at discounted prices.
An important clarification here: you won't find super cheap stuff at The Outnet. You will find 50% discounts on shoes that would normally cost you $700 or $1,000.
At the moment, we can't stop thinking about these Jimmy Choo Denim Pumps, which are currently $267. That's 55% off the original price of $595. Yeah, that's still a little more than all the pennies at the bottom of my purse, but a girl can always dream, right?