So, about our budget fashion and style advice: We sometimes use affiliate links, so we might earn a buck or two if you click and buy :) !
2. Keep It Light and Fresh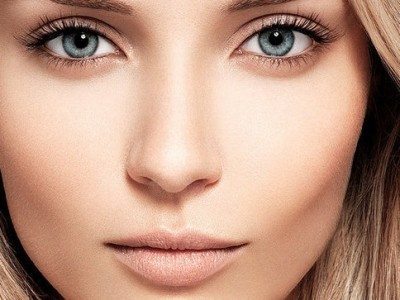 Courtesy of Pinterest
Before creating your Coachella palette, keep in mind, you'll be in it all day, maybe even for 24 hours, depending on how crazy you plan on getting. Keep it light. A tinted moisturizer, some bronzer, mascara and maybe a little lipcolor are really all you need. You'll gain a natural flush from the heat, and you won't need a full eye because you'll probably keep your sunnies on all day anyway. Test your look out beforehand and anything that melts off is an automatic ix-nay.