Our content contains affiliate links, so know that we might earn a buck or two if you click and buy :) !
Myth: Stick with one style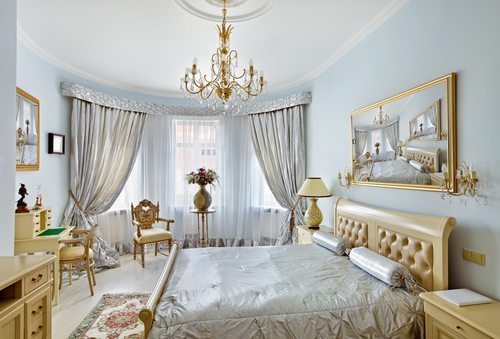 Basically see above. Just because your lamps are art deco, doesn't mean your coffee table has to be.
A Better Idea: Again, find what you like and create cohesion to your look by uniting with color and theme. Use a picture, a print, or a pattern on china or a pillow to unite this look and display it prominently in your home.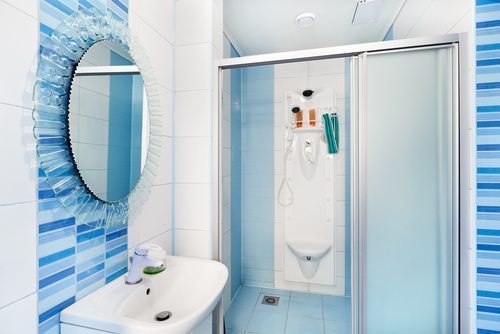 Modern bathroom interior via Shutterstock
Myth: Hang pictures at eye level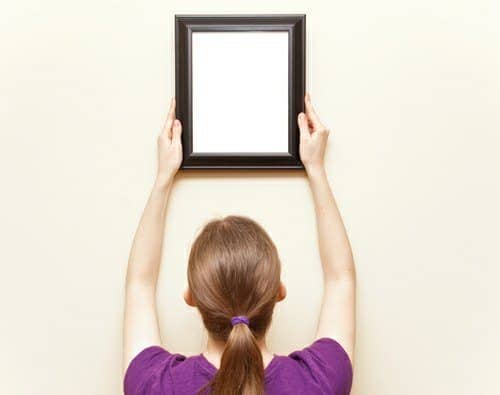 Young woman putting up a picture frame
A Better Idea: Don't do it. After seeing our neighbor hang pictures, not above her fireplace mantle, but beside it, we decided to do something similar in our living room. We love the result. Think outside the picture hanging box. Consider a wall of pictures that extends to the ceiling and reaches to the floor. Your walls are the only limit.