Our content contains affiliate links, so know that we might earn a buck or two if you click and buy :) !
Sort Through it All: Ask yourself if you've worn an item in the past three months, or at all. If the tag's still hanging on, you shouldn't be. And that junk drawer where you just yanked a scarf from a hodgepodge of nail files and mustard packets? Don't try it on for memory's sake—chances are, you'll get into that "But the style may come back" or "But it is kinda cute" mode and never toss it. After you've given it all a good, honest assessment, let your clothes go.
Out with the Old, in with the New: Before you reach for the trash bin, recycle! Sure, YOU may never wear a certain shoe, but there's bound to be someone out there who will. We're big fans of the Salvation Army, so seek out these places. Many times you can drop off anything from shoes to sundresses; they're more than happy to have as much as possible.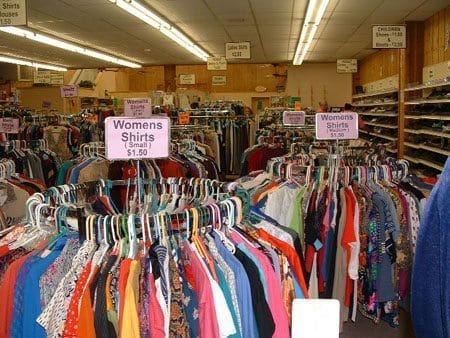 Ask around. Tell friends, family and coworkers that you've got some clothes and handbags and find out if it's anything they've been looking for. Get your drama on; sometimes local theaters or schools are seeking items for students' performances. From funky hats to outdated blazers with shoulder pads, you might have just what they need.