Our content contains affiliate links, so know that we might earn a buck or two if you click and buy :) !
Does this Dress make my Butt Look Big?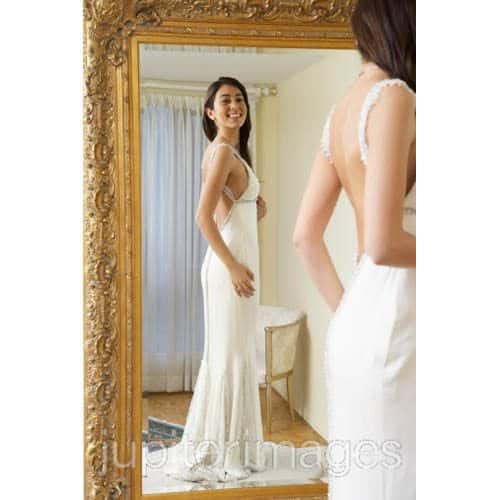 Uh-oh.
And we thought the men in our lives were the only ones plagued with this dead-end question. Well, wedding consultants often have similar moments where they watch the bride-to-be strut her giddy self in something, shall we say, hoochie-mamma snug ill-fitting.
Awwwkwaaaard.
How does an associate say, "Sweetie, it's sooo not working for you" without, well, saying it? As a customer, I've often wondered about this, having observed plenty of ladies emerge from a department store fitting room like they're all that (yeah, in another universe, maybe). So, how does a wedding consultant deal?
"First, I look at the bride's expression as well as the expressions of her friends and family," says Jeffers. "Then I start to narrow the options by asking what she likes and dislikes about this particular gown. I would never be negative to a bride during one of the most important moments of her life. I'd assure her that we have her special gown that she'll fall in love with."