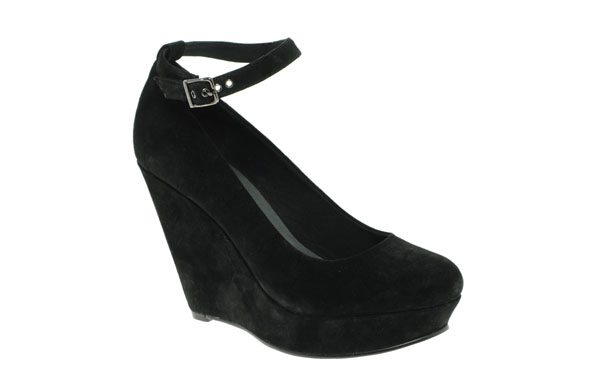 Dear Budget Fashionista,
I have a question! I'm a college senior about to embark on interviews, then hopefully a job — even a career if I'm lucky. 😉 I live in tennis shoes with arch supports in them because I have really bad feet, and so far I have barely found any nice, adult-looking shoes that I can wear with slacks or skirts. I'm on a extreme budget, do you have any ideas?
Answer: You have two options:
– Head to to store like DSW Shoewarehouse and purchase a pair of plain black pumps from a brand like Naturalizers or Aerosoles, which will run you about $30-$50. Take these shoes to your local shoe repair or cobbler (look online at site like Yelp for one near you).
or
– Save your money and purchase an expensive pair (we're talking $100+) of black pumps from a more stylish comfort brand like Dansko, Clarks, Taryn by Taryn Rose or Campers.