Our content contains affiliate links, so know that we might earn a buck or two if you click and buy :) !
Bright Skinny Jeans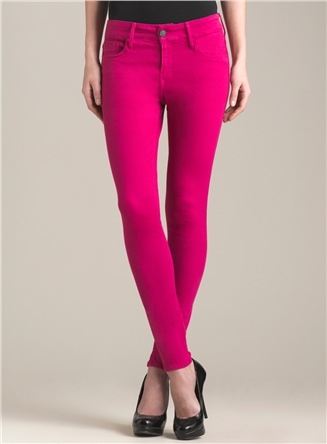 Hot pink skinny jeans $89.99 from Loehman's
Another great way to show off your new boots is to wear them with brightly colored jeans. The snug fit will show off your womanly curves while the boots will keep you standing firm. Flowy, ethereal pieces are not the only way to show off your femininity and a pair of lime green or fuchsia jeans is a marvy way to keep this trend from looking dull and awkwardly masculine.