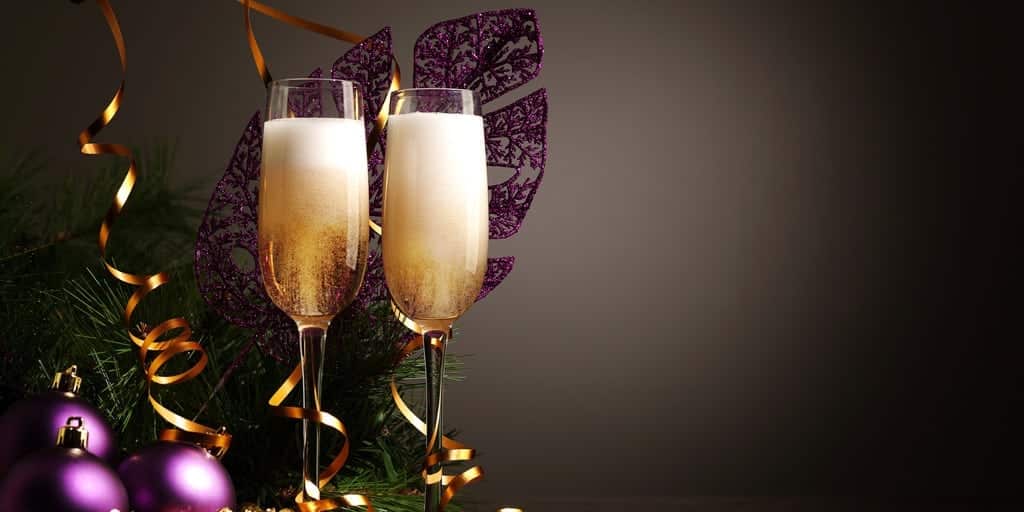 This post may contain affiliate links, which means I earn a small commission if you click and buy something (at no cost to you). See our privacy policy.
Ahh, New Year's Eve. For a party girl, it's the most anticipated "night out" of the year, even though it usually fails to live up to the hype. The morning after, you find yourself watching parades while nursing a headache and sore feet — and wondering what went wrong. You had the hair, the shoes and even the fake eyelashes. You were prepped for a magical evening of fun and glamour. So what happened?
For me, there are two factors that have historically led to a miserable night out: crowds of strangers and cold weather. That's how I've learned to forgo the giant, street-party events in favor of smaller gatherings with close friends. And — maybe because I'm choosing my company more strategically — I'm making more mature, more weather-appropriate outfit decisions.
Gone are the days when I'll accept the risk of frostbite to wear a tiny party dress. If that little number doesn't offer coverage from the cold, I'm just not wearing it. Cute no longer trumps comfort. Because I know how hard it is to have fun while I'm shivering.
Besides, who says long sleeves aren't sexy? I've got 10 options below to prove they are!
10 Long-Sleeved Party Dresses
1. Two is Better Than One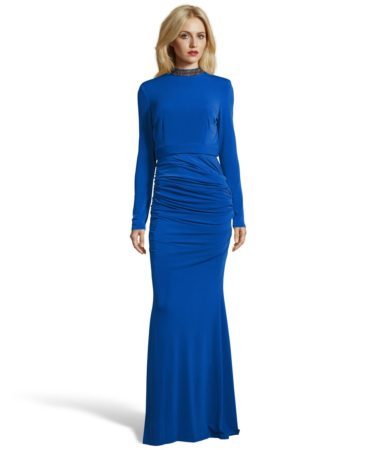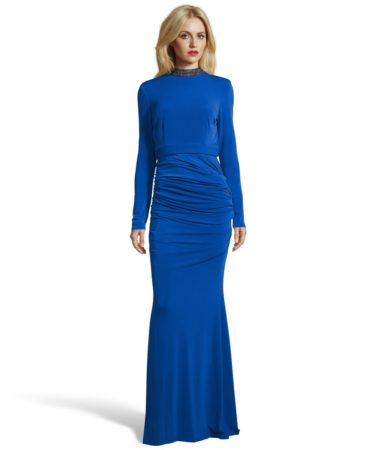 The beauty of a two-piece gown is in the fit — since the skirt sits at your natural waist, you shouldn't have weird puckers and folds that can show up with a one-piece garment. If you have a straight figure, this bold blue dress will give you the illusion of curves.
If you're a curvy girl, look out world. You may set off smoke alarms wearing this number.
2. Edgy Embroidery
I love the colors on this piece: the black-and-baby-blue combo is bright, but still dramatic. And, thanks to a sheer overlay, the garment wears like a tiny party dress while delivering a heavy dose of sophistication.
3. Cranberry Delight
A slightly snug sweater dress hugs the body in all the right places. This version is available in a bold cranberry color — a nice change of pace from the black and silver all the other girls will be wearing.
4. Shift Magic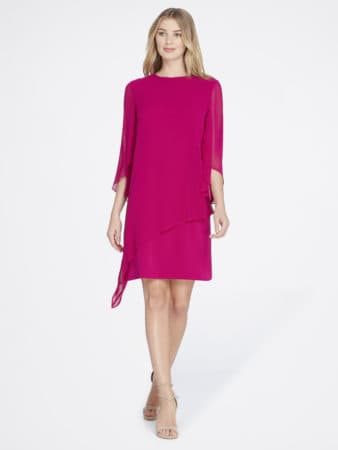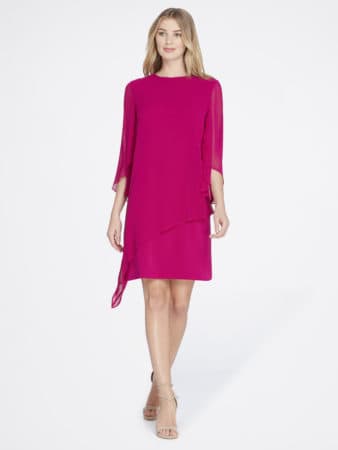 If you prefer something less revealing than a sweater dress, try a shift dress made of a medium-weight fabric. This Tahari ASL shift dress features a well-placed ruffle detail and tulip sleeves for the perfect amount of feminine charm.
5. Statement Sleeves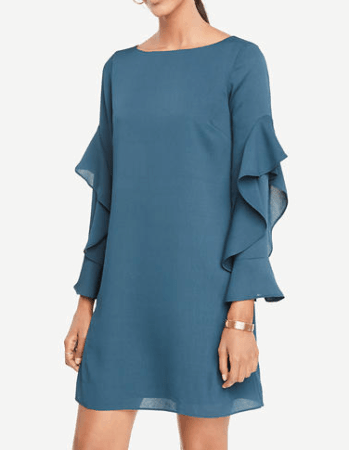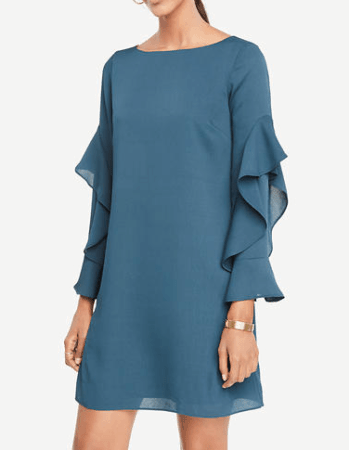 And here's a similar option in a more subdued color from Ann Taylor. The sleeve detail takes everything from blah to beautiful.
6. Gorgeous in Georgette
The sheath dress is like a grown-up version of bodycon. These silhouettes are designed to fit snugly and show off your curves.
7. Sassy Cutouts
You can step up your sheath dress game by choosing one with cutouts at the waist. I love this option because the cutouts are subtle and the gentle wrap detail in front adds a touch of class.
8. Bodycon Done Right
When you must wear bodycon, go for a heavier-weight fabric so you don't feel like every bump on your body is on display. This piece features a mummy-style wrap design that's surprisingly forgiving, considering how tight the dress is.
9. Navy & Lace
A midi length pencil dress gives you the chance to sneak in a pair of thermal capris or shorts underneath! I'm just saying…
10. Peekaboo Shoulder
So, I've never shopped at Novashe, but this one-shoulder midi dress is too cute not to include here. The oversized top paired with a tight fit below the waist is proportion-changing — you'll love this combo if you feel you carry weight in your lower half.
Those are my picks for cold-weather dresses! With that, let's raise a glass to prioritizing warmth this NYE. Have fun and be safe.
Love the ruffles trend? Check out 10 Ruffle Dresses that Dazzle (Under $200)