This post may contain affiliate links. See our privacy policy.
Every year, we wait with bated breath for Pantone's color of the year announcement. This year's choice of Classic Blue is one we truly love. It's fabulously classic and approachable — and also super easy to work into your existing wardrobe.
Not quite navy or cobalt, Classic Blue offers serenity, depth, and beauty all at once. It's also highly versatile, and flatters many skin tones. You can wear Classic Blue as the star of the show, or let it be a roll player to support your wilder side.
Here are four ways to wear this gorgeous, calming shade.
4 Ways To Wear Classic Blue
1. Try a wrap dress
Make Classic Blue your night-out go-to and you'll stand out against the usual blacks and reds that dominate the landscape.
The Japanese Go-Weave Tank Wrap Dress from Everlane is such a fresh addition to any closet. Not only is it totally sexy, but it also exudes a certain elegance that flatters your curves in the best possible way. And that color is so versatile, you can easily wear it for years to come.
2. Wear a jumpsuit
We're all about that jumpsuit life, especially if it means wearing one in the color of the year.
This style from Topshop ticks all the boxes. It boasts a fresh, slightly retro-inspired quality that makes it a fun choice for anything on your agenda, from date night to brunch with friends.
Not sure how to wear a jumpsuit? You can dress it up or down with a few key accessories, and swap canvas sneakers for heels when you want to give it a glitzy twist.
3. Add a posh blouse
If you're in the mood to upgrade your work wardrobe, celebrating the new Color of the Year is as good an excuse as any.
This Ruffle Top from Calvin Klein is a chic choice that wears just as well with a tailored blazer and matching trousers as it does with a pair of jeans or a pencil skirt. The serene color will add a little depth and richness to any look without feeling too dramatic or stealing attention away from brighter accessories.
4. Sling on a crossbody
Never underestimate the value of a great crossbody bag, especially when it adds a pop of color to your everyday look.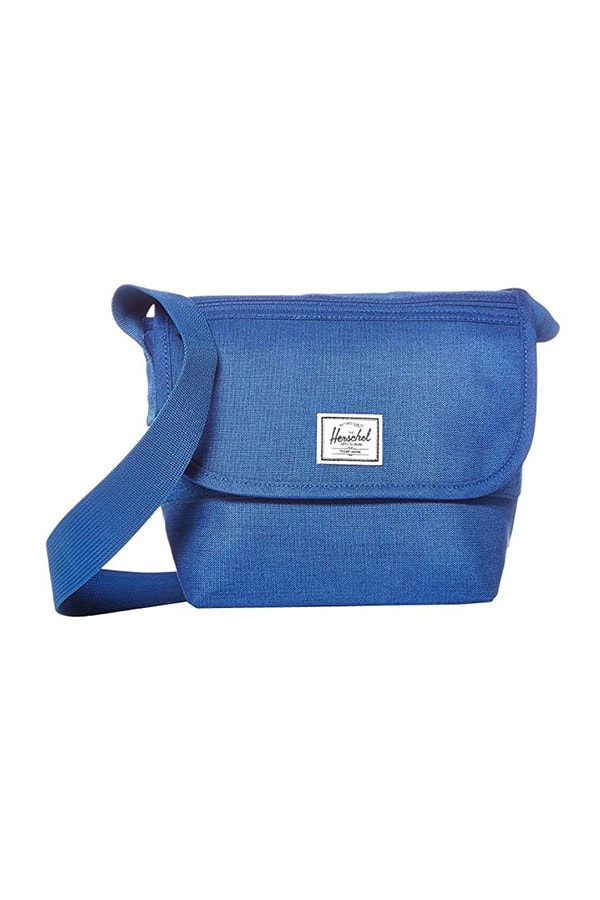 This Herschel Supply Co.™ Grade Mini is the ultimate choice for anyone who needs extra space for her daily essentials, but doesn't want to lug around something that's enormous. This bag packs a punch, with multiple pockets that make it easy to organize everything that you carry. Plus, use it to show off that fabulous hue every day of the year!
5. Treat your face
Even if you're not in the market for new clothes, you can still work Classic Blue into your life. Try this indulgent sheet mask from K Beauty brand Aloisia Marie!
This single-use sheet mask promotes elasticity, plumpness, firmness, and glowing skin, thanks to hydrolyzed collagen, deep sea water, sodium hyaluronate, vitamins, and natural plant extracts. It's also cruelty-free and great for sensitive skin.