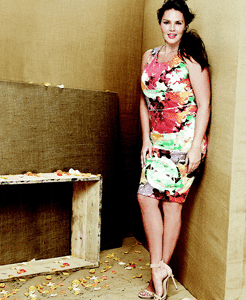 Calvin Klein and Michael Kors now have plus size lines available at select Macys, Lord & Taylor and Bloomingdales.  These plus size lines, join their petite size lines, as an extension of their misses sized bridge lines, with prices ranging from $50 for a blouse to $250 for trench coats/jackets.
While these prices aren't cheap, the presence of these lines at department stores like Macys means that eventually they will go on sale (FYI: Macy's is having a huge sale right now… normally I'm not such a big fan of the store. but I got quite a few pieces for well under $20).  What I like about the lines, is that they offer an alternative to the boring Jones New York type suits and the hootchie mama jersey knit dresses. Sometimes you just want something stylish to wear to work that doesn't look like you jut came from a club.

Love this post? Subscribe for Updates.