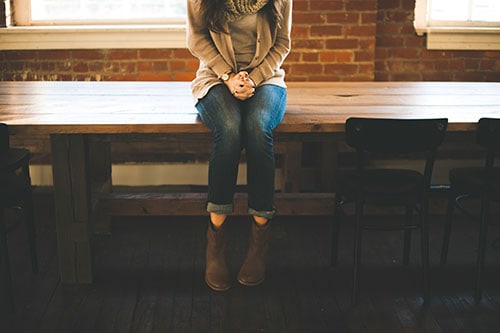 Putting together a solid business casual outfit for work can be challenging. Usually, the dress code is governed only by some loose guidelines: don't wear tank tops or flip-flops or tight or revealing clothes. And the only thing you know for certain is you shouldn't wear a power suit or gym clothes.
Most women deal with this lack of guidelines by checking out what everyone else wears. That is a decent strategy, as long as you model your wardrobe after the right women. A better route is to be the fashionista others want to mimic. Use this list of business casual fashion recipes to get there.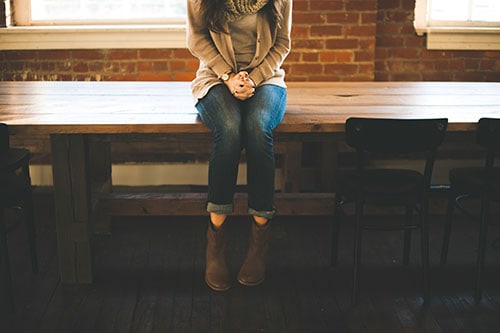 Conservative Jeans + Oxford Shirt + Jacket + Heels
This is a no-fail career wear look, assuming your pieces aren't overly embellished. The underlying lesson here is about how to dress up your casual pieces (the jeans in this case) so they're work-appropriate. It's absolutely OK to team a pair of jeans with heels and a button-down top. It's not OK to wear a T-shirt dress with sneakers and then try to compensate with expensive jewelry.
Comfort is key, but keep your look polished. Find a good balance. Think about dressing down your formal wear vs. dressing up your casual wear.
Muted Ensemble + Updo + Lip Color
A standard outfit goes from forgettable to memorable when you top it off with the right hair and makeup. If your wardrobe offers mostly low-key outfits, show off your style in your beauty routine. It shouldn't be intricate or overdone, but take a few minutes to put your hair in a topknot and swipe on a bold-ish lipstick. It's quick to do, even if you're running late, and shows more professionalism than running out with wet or dirty hair (if you have long hair, dry shampoo and a bun are your best friends).
Don't spend hours on makeup in the morning either. (Read our fast beauty tips here!). Smokey eyes aren't for the office, and you're better off getting to the office on time and mentally ready to tackle the day.
3 Staples + 1 Statement Piece
Phoebe's outfit is making too many statements. Stick to one statement per ensemble.
No, I don't mean office supplies. Have key work-friendly pieces in your wardrobe that you can coordinate with other items in your closet. You don't need an entire new work wardrobe, especially if your office isn't strict on business attire.
Blazers, button-downs, blouses, dark denim jeans, block heels, ankle boots and knee-length pencil skirts are the essentials. (More on work essentials here.)
Statement accessories come in the form of scarves, belts, necklaces or even a flashy hair clip or necklace.
3 Classics + 1 Trendy
Fashion is very extreme in nature. One season it's all about maxi skirts, the next it's mini. Find a happy middle ground with work clothes and don't pressure yourself to buy a piece because of its label or because it'll be cute with those bralettes everyone's wearing now. Those aren't for work anyway.
You will get a lot more out of your clothes budget if you choose pieces that are classic and evergreen in style. Incorporate the trends with lower-cost accessories if you must, but don't make it the core of your style.
2 Wardrobes (Mostly)
As tempting as it is to have your dress seamlessly go from lunch meeting to cocktail hour, chances are you're going to look off in one of those situations. Transition wear is an art form, and impossible to pull off without a stash of goodies in your bag.
She looks amazing, but this is no work outfit.
You wouldn't go straight to work from the gym with a dress thrown on over your tank and leggings. In the same light, don't put a blazer over your body con so that you're prepped for a Friday night out. Trust me on this, people will know what you're up to. Body con doesn't take up much space — so stash that in your bag and find a place to change before you hit the town.
Get more Budget Fashionista