Our content contains affiliate links, so know that we might earn a buck or two if you click and buy :) !
There's a bazillion shampoos out there and it's hard to determine which ones work. While we all have our favorites, there's really no reason to spend a small fortune on shampoo. So we put together our favorite shampoos under $10. Tip: Save even more money by using less shampoo (just a tiny dime sized amount).
Five Great Shampoos on a Budget
1. TIGI Bed Head Superstar Sulfate-Free Shampoo for Thick Massive Hair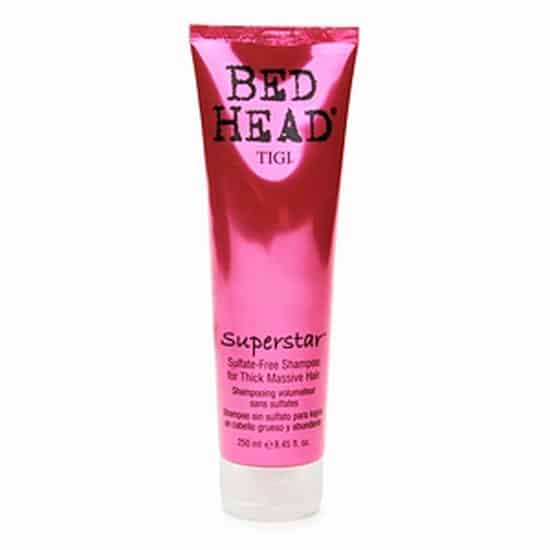 Why It's Awesome: We're loving sulfate-free shampoos because they are so good for your hair's health, especially if you have color treated hair. This shampoo also gives you volume without making your hair frizzy.
Where to Get It: under $10 at your local Marshalls/TJ Maxx
2. Giovanni Tea Tree Triple Treat Shampoo
Why It's Awesome: This shampoo gives your hair a fresh, minty feel that's hard to describe but great if you need help waking up in the morning! It's also full of organic and other natural products.
Where to Get It: $8.49 at local drugstores
3. Pantene Pro-V Classic Care Solutions Shampoo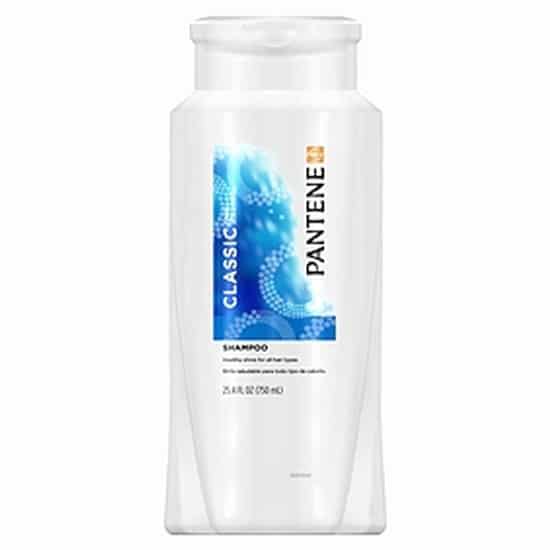 Why It's Awesome: This is the brand of shampoo and conditioner I use every day. It's impossible to beat the price, especially because you get such a big bottle for so little. In addition to it being a great all around shampoo, there are usually coupons for this brand once or twice a month so you can stock up without hurting your wallet.
Where to Get It: $6.99 at local drugstores
4. Burt's Bees Very Volumizing Shampoo, Pomegranate and Soy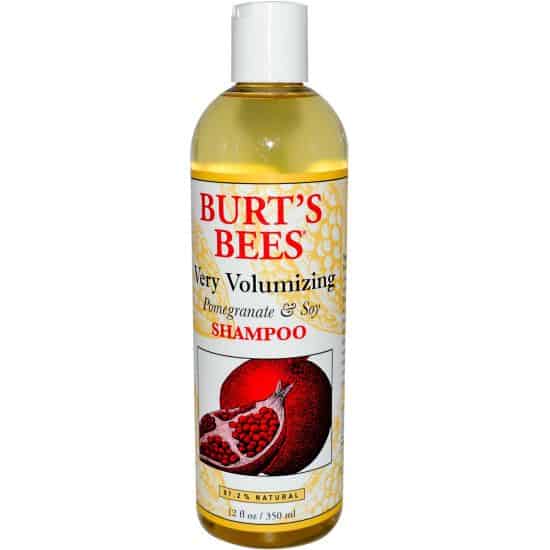 Why It's Awesome: It's made with almost 100% natural products such as pomegranate seeds, which is a super fruit that's great for your body and your hair. It also has other important vitamins and oils in it that help your hair feel healthy and shiny when dry.
Where to Get It: $7.99 at local drugstores
5. Herbal Essences Hello Hydration Moisturizing Shampoo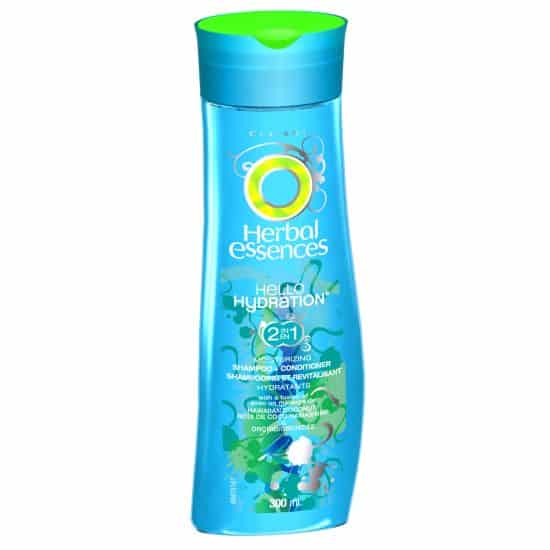 Why It's Awesome: Herbal Essences is one of our favorite brands here at TBF. It smells incredible. It's inexpensive. And, this particular shampoo is amazing for dry or damaged hair. You'll notice your hair feeling stronger and being less brittle with only a few washes.
Where to Get It: $3.99 at local drugstores