Our content contains affiliate links, so know that we might earn a buck or two if you click and buy :) !
Give a Gift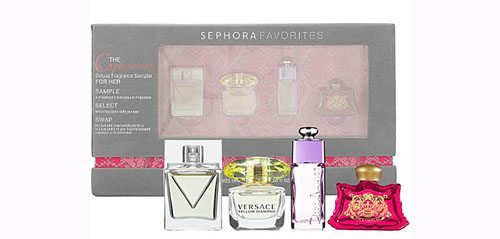 The Captivators Deluxe Fragrance Sampler For Her, $42 from Sephora
There's something to be said for giving gifts to others. But let's be honest: It's also pretty damn nice to give yourself a gift once in awhile. If you're having trouble deciding on the perfect perfume, try a little bit of everything. Boxed sets from a single line, or a set with multiple designer fragrances all in one, come with bigger-than-sample-but-not-quite-the-full-shebang sizes that give you multiple wearings of each scent. Variety is the spice of life and all that jazz, so if you want to change it up on a regular basis this fall, you can do just that for less than $50.